Hewlett-Packard's
decision to move toward Linux and Windows servers rather than trying to port HP-UX to X86 architecture sends yet another signal about the declining demand for pure Unix skills.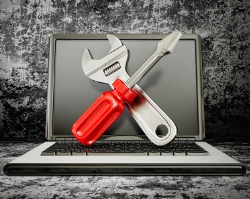 "Companies no longer have questions about using the open source Linux for mission-critical applications," says Robert Byron, principal consultant for information technology search at
WinterWyman Search
, echoing HP's rationale. "This is where companies are going now, for various reasons: It's stable, it's secure, it's open source." Byron says Linux skills are in high demand. Unix skills, not so much. And those with only Unix skills just aren't that marketable anymore. "For every 10 Linux opportunities, we may have one Unix opportunity," he says. Many job posts ask for both. Indeed, in a survey of more than 2,000 hiring managers earlier this year, 81 percent said that
hiring Linux talent was a priority in 2012
, and 85 percent reported having difficulty finding qualified Linux professionals.
Yet Unix Lives On
However, Dan Olds, founder of Gabriel Consulting Group, argues that Unix isn't going away. He's conducted data center surveys among companies for six years and doesn't see any big move away from Unix. "It's not growing quickly, that's absolutely true," he says. "But it's kind of like mainframes—more capacity is being shipped than is being turned off." Still, he adds, "the days when companies had a guy just for Solaris or AIX or HP-UX—those days are over, except for the largest companies, and it's happening with them, too." Though he doesn't see Unix flat-out sinking, Olds does agree that Unix skills alone aren't enough anymore.
You May Already Be Prepared
"Back in the day—like 10 years ago or so—you could be a specialist with deep knowledge in just one narrow area," Olds observes. "But today, shrinking data center headcounts and a move toward more packaged solutions means that IT workers need to have a skill set that's more oriented toward business solutions rather than a particular platform." That means they need to be able to demonstrate skills with Linux, Windows, plus at least a few of the major virtualization suites such as vSphere, Hyper-V, Xen or KVM. Beyond that, they should focus on cross-platform skills such as security, ID management and systems management. Many Unix folks already perform some of these skills, he said, but don't realize they can sell them to a future employer. "If you've done anything like providing smartphone or tablet access on a Unix server, that's an important skill that should be on your resume," he said.
Linux Roles Evolving, Too
Linux pros, too, are focused on keeping up with what Olds calls the "expansive set of skills" required today. In addition to virtualization, WinterWyman's Byron recommends learning more about configuration management software, scripting languages such as Ruby, Python and Perl, and cloud computing. With automation, cloud computing and virtualization, the five Linux systems administrators of today might be replaced with one or two DevOps engineers who can keep everything running and also support the development side, Byron explains. In some recent months,
Dice's Linux Talent Community
has seem some heated discussions about what's hot and what's not, with views about necessary skills all over the map, notes Rob Reilly, the community guide's. He believes most systems administrators already have added Linux to their tool kits, and notes it's a common operating system for app developers as well.
Effect on Salaries
Whatever changes are going on, the market value for both Unix and Linux skills hasn't changed in the past 12 months, according to David Foote, CEO and co-founder of Foote Partners. The research firm tracks salaries paid for 308 non-certified skills, including both Linux and Unix, and 268 IT certifications. Operating systems including HP-UX, AIX and Solaris are among those non-certified skills. Foote's most recent report shows no change in demand for OS skills in the quarter ended October 1. In terms of certifications, four of
IBM's
AIX were certifications among those that have declined 10 percent or more in value. One was the IBM Certified Systems Expert, AIX and Linux v2, which supports the POWER6 and POWER7 environments. So, Foote says, Linux might not be the beneficiary, Foote said in an interview. Meanwhile, Linux Professional Institute certification Level 2 is down 25 percent in market value in the past 12 months, and Level 3 is flat for the same period. "Simply possessing an operating systems skill, or 0ny skill for that matter, is not necessarily enough to be attractive in the marketplace. It's what you're qualified to do with that skill that matters most to employers," Foote emphasizes. "What set of solutions have you applied you skills to? What problem are you solving?" A Unix or Linux pro who specializes in open source analytics, cloud computing, or who has expertise in a specific domain such as finance, marketing, or operations, or a specific customer niche or industry niche brings more to the table, he adds.