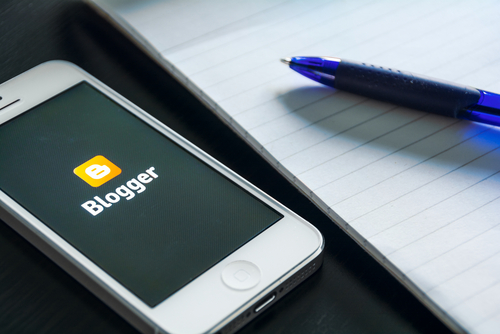 Whether you want to establish yourself as an authority among your peers, connect with like-minded IT professionals or draw the attention of technology employers, tweeting and blogging is a smart way to get yourself noticed. "It's an indirect way to brand yourself and tap into the intellectual community," says Lorrie Thomas Ross, founder and CEO of Web Marketing Therapy in Santa Barbara, Calif. Besides that, it can help you get your work done, she notes. Since social media is about conversation, it can be a good way to get feedback on coding snafus and create professional relationships.
Dos and Don'ts
Of course, there's a right way and a wrong way to go about blogging and tweeting. Here's some of Thomas Ross's dos and don'ts.
Do talk with your audience, not at them. Whether you're business is B2B or B2C, think person-to-person—P2P. Be natural, be yourself and be authentic.
Do share other people's content. Find great content and tweet and blog about it, always crediting the source.
Don't forget to post and tweet often. However, don't waste your followers' time. Comment when you have something unique and intelligent to say. Remember that a big part of the social Web is about being helpful and educational.
Don't be mean. Sometimes no comment is the best comment. That's particularly true when you're dealing with an angry commenter on your blog.
Do think before you post. Read and re-read what you've written. If you want to get people to follow you, live in a positive world. And don't be mistaken: Prospective employers are looking at your online footprint.
Do avoid sales pitches for your company, or yourself for that matter. Anything overt will turn people off.
Besides all that, be tuned into your audience and assume that they're at the point of information overload, says Rey Bango, director of developer relations at Telerik, a mobile app and software company. (His blog can be found at
blog.reybango.com
and his twitter handle is
@reybango
.) "You have to consider the signal-to-noise ratio when you're targeting coders and
developers
," he warns. In other words, save the posting for interesting and compelling ideas and industry developments. And again, give credit where credit is due. "I will blog about someone who's an influencer, and I will link to them on Twitter or their blog. It's a give and take," Bango explains. "The community should be able to discuss competing technologies and frame it in the right way."
Remember Employee Etiquette
Your company may have policies and procedures in place covering what an employee can and can't blog or tweet. But even if it doesn't, use your common sense. Grant Ingersoll, co-founder and CTO of LucidWorks, a Redwood City, Calif.-based software and consulting company, says that employees should remember their posts can reflect on their employer, for better or worse. (Ingersoll tweets from
@gsingers
and blogs at
Grant's Grunts
.) A good rule of thumb, he says, is to avoid oversharing company information and especially steer clear of offering anything considered confidential or proprietary. Using social channels right can help your career in other ways, as well. "Blogging led to a book deal and opportunities for getting out and promoting my company," notes Ingersoll. It's also a way to break out of the stereotypical notion of the antisocial developer. "It was a way to push myself beyond my comfort zone, and it paid off by developing my soft skills," he continues. In today's market, that's something that can differentiate you from other coders. "It's smart to make yourself known in the community," adds Ingersoll. "Put yourself out there and show your work product. Hiring in the IT world is often motivated by what's going on through social channels."
Relates Articles
Image: Twin Design/Shutterstock.com