[caption id="attachment_11916" align="aligncenter" width="550"]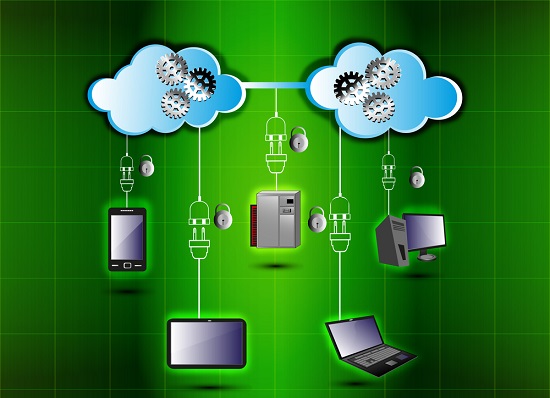 VMware has launched a Desktop-as-a-Service version of Horizon View to deliver VDI through external clouds.[/caption] One day after launching a new challenge to Amazon, Rackspace and other Infrastructure-as-a-Service (IaaS) providers with
its own hybrid-cloud IaaS service, VMware
jumped into another new market by unveiling a new Desktop-as-a-Service (DaaS) expansion to its VMware Horizon Suite desktop virtualization software. By the end of the year, VMware promised in its Aug. 27 announcement, end-user companies would have the option of rolling out VMware's Horizon View virtual-desktop infrastructure (VDI) products through
VMware's VCloud Hybrid Service, which the company announced Aug. 26.
VMware View is already available, but is managed through on-premise datacenters, requiring end-user companies to have the time, resources and ability to build their own VDI systems in order to take advantage of it. Using the vCloud version, corporate customers can deploy VDI through either private or public cloud services without having to build virtual-desktop infrastructures in-house, according to a statement from Sanjay Poonen, executive vice president and general manager of End-User Computing at VMware, in a release about the new offering. Third-party VMware cloud-service partners will be able to offer the service immediately through their own vCloud offerings, according to Poonen. The enterprise version that will allow corporate customers to deploy their own Horizon DaaS networks will be available by the end of the year. VDI and other forms of virtualized desktops have grown far more slowly than virtual servers, virtual apps and the process of virtualizing other IT resources, largely due to the additional cost per user, which requires far more effort and lowers the short-term return on investment, according to studies by Gartner. The
total cost of ownership of virtual desktops is 13 percent less than managed physical systems the analyst firm reported in 2012.
As the cost of procurement and maintenance go up – especially as the proliferation of BYOD devices expands the range of hardware for which IT departments are responsible – hosted virtual desktops will become more popular, according to market-research firm Technavio, Inc. Worldwide, the market for hosted desktop-virtualization services is expected to rise to $30 billion by 2016, according to Gartner;
in the U.S. alone that number should hit $5.6 billion by 2016, according to The 451 Group.
While VMware's DaaS offerings will cover both PCs and smartphones, the company focused in its announcement on the opportunity to virtualize smartphones, due to the rapid growth of smartphones and tablets vs. PCs as primary end-user business-computing devices and the comparative difficulty in securing and managing mobile devices. VMware announced a new round of smartphones that support its VMware Horizon Workspace – a mobile virtualization approach that creates a secure virtual workspace on selected smartphones to keep corporate data and information separate from personal data in BYOD devices. The new hardware include a series of LG G2, Sony DROID and HTC ONE models that will be available through all major U.S. carriers later this year. Like VMware's Horizon View DaaS, the Horizon View service for smartphones is available immediately through
VMware cloud-provider partners.
Image: Sreenivasulu Vallepu /Shutterstock.com