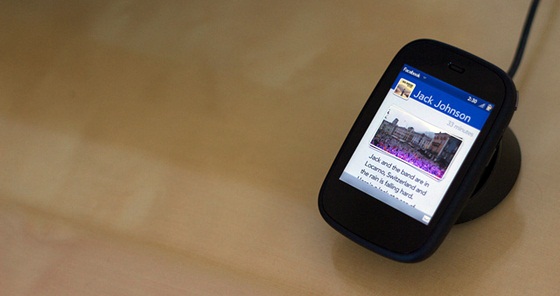 Obviously, as Hewlett-Packard's CEO Leo Apotheker steers the company
away from the PC business
to focus on enterprise software and services, the company's earlier plan to bring webOS to every PC it made isn't going to happen. And have a good thought for Best Buy: The retailer is sitting on
over 200,000 unsold HP TouchPads
.
Fate Of webOS Still Unknown
And what about webOS? The company says:
HP will continue to explore options to optimize the value of webOS software going forward.
There are only two options: Either HP licenses the platform to other phone makers, or it puts webOS up for sale. The latter is not likely to happen. The site
This is my next
, citing an "insider," says webOS GBU VP Stephen DeWitt emphasized in an internal meeting: "
We are not walking away from webOS.
" If HP chooses to continue the platform, it wouldn't have to look far for a hardware partner. Android OEMs were caught unawares by Google's plan to acquire Motorola Mobility, and they badly need a new strategy. While the OEMs could turn to Windows Phone, Microsoft's already in the bed with Nokia, so the Finnish phone maker is likely to get all of Redmond's love. So: webOS could be their savior. Make no mistake. webOS is a worthy mobile platform, but it's failed to shine at the hands of HP. What it needs is a committed hardware partner, like Motorola and HTC are to Android and Nokia is to Windows Phone. The big question: Who will be the first to get out of their comfort zone and go all out with an unproven ecosystem? Photo credit:
Mathieu Thouvenin