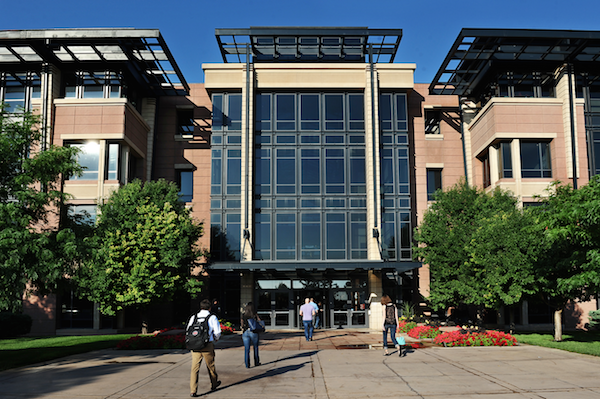 DISH
is a direct-broadcast satellite service company that provides satellite television, satellite Internet, audio programming, and interactive television services to commercial and residential customers nationwide. Headquartered in Meridian, Colo., DISH employs more than 30,000 individuals and operates in 180 locations across the U.S. Over 1,000 employees make up its substantial tech team.
Click here to find jobs related to satellite television.
The company is currently recruiting for a variety of technology positions ranging from entry to senior level. Across the board, it's seeking
software engineers
,
solutions architects
,
quality assurance engineers
,
program managers
,
business analysts
,
Big Data analysts
,
system administrators
, and more. DISH looks for diverse skill sets. "We are always on the lookout for strong
Java
,
.NET
and
Ruby on Rails
talent," said John Swieringa, senior vice president and chief information officer, "as well as
data warehouse
and Big Data platform experience."
How to Interpret a Job Posting
DISH is committed to making the application process as uncomplicated as possible. Swieringa noted that traditional descriptions often make potentially qualified candidates feel less than qualified. DISH eschews the norm. "For example," he said, "we piloted video job descriptions this summer where employees in similar roles explain the position to candidates. We always encourage candidates to apply, even if only to establish a dialogue that could lead to other opportunities down the road."
Upload Your ResumeEmployers want candidates like you. Upload your resume. Show them you're awesome.
He also wanted applicants to know that the goal is to create "good landing zones for new employees from where each can learn our business and grow careers, because where you start doesn't necessarily dictate your path with us. We don't hire resumes or cover letters. We hire people with something to contribute."
The Interview Process
DISH's comprehensive interview process not only provides it with an in-depth look at each applicant, it also gives candidates the opportunity to explore—ensuring that the company's culture and the job at hand are a strong fit. The process begins with a phone call with in-house recruiters, along with an at-home questionnaire. Candidates then interview with hiring managers and team members. These discussions are followed by on-site questionnaires and, ultimately, interviews with leadership.
What Makes a Good Fit?
"At DISH we look for candidates with energy, intelligence and a need for achievement. The pace of change and innovation in consumer and enterprise technology leads us to seek out candidates who are willing to learn new things," Swieringa said. He added that the company has a strong entrepreneurial culture: Employees operate in a competitive, fast-paced environment. Also, your social skills need to be in order: "Leaders are accessible and highly engaged in the business. You will likely run into them in the café."
See more Landing@ stories here.
Advice for Seasoned Professionals
Swieringa recommended that, if you're experienced, you should start by utilizing your professional network to gain referrals. He requested that you take care to tailor your resume and keep it brief, preferably at no more than two pages. He also stressed: "Get granular with your most recent roles, providing details of your latest responsibilities and key successes."
Advice for New Graduates
No matter what their experience level, most employees have connections. "Leverage your network and seek out referrals," Swieringa advised. For first jobs, carefully customize your resume to the position you want by focusing on applicable classes taken, skills learned, and related real-world projects.
Related Articles
Image: DISH