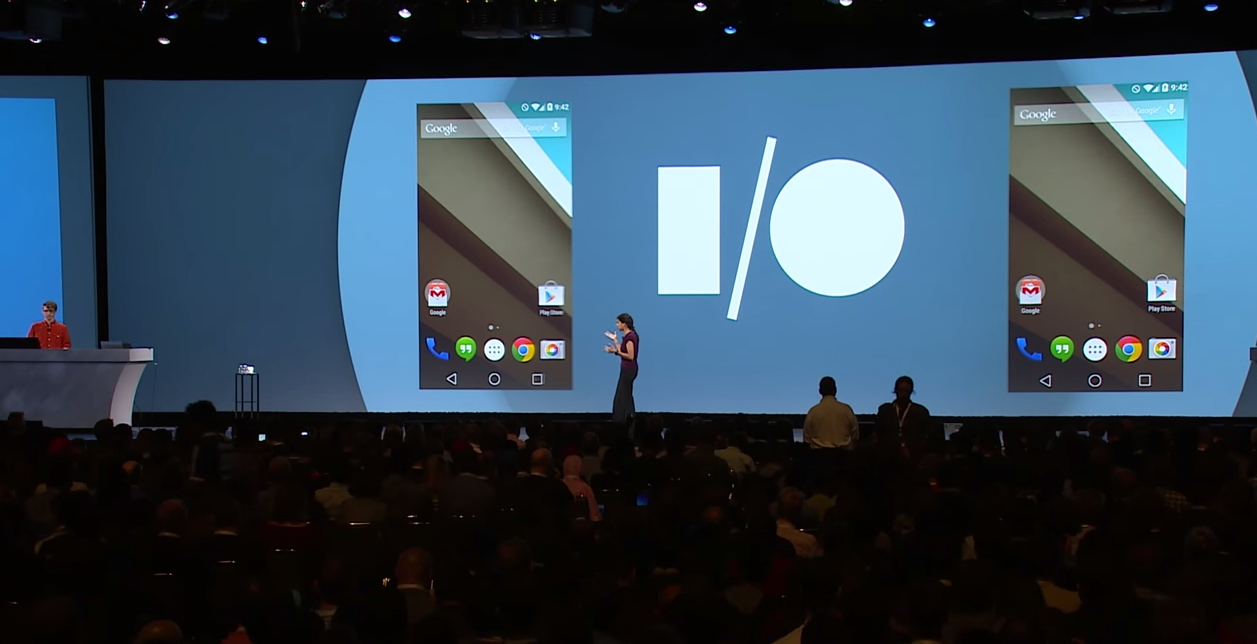 Google has a habit of making a splash at its annual I/O conference. During the 2012 edition, for example, a team of skydivers wearing Google Glass landed on the roof of San Francisco's Moscone Center, where the event was held. At other times, Google has used I/O's enormous spotlight to debut new products such as Google Analytics for Android, and hand out expensive hardware to developers. This year's I/O, set to run May 28-29 at the Moscone Center West, isn't tipped to feature any spectacular stunts, but its speakers and panels could nonetheless have a sizable impact on developers. Although Google itself remains relatively tight-lipped about its announcements, it's a good bet that it'll reveal something along the lines of the following:
Android M
This is the year of smartphone OS tweaking. Just as iOS 9 is expected to forego introducing loads of radical new features in favor of performance improvements and fixing longtime complaints, so Android M is going to
layer in more of what Google does best
, including voice commands. Other tweaks could include:
Adjustments to Google's Material Design language
Improved battery life
More enterprise-centric features/focus
The other big question is what the "M" in "Android M" will signify. Previous versions of Android were named after desserts, and Google hasn't suggested it will change course with this year's release. Can we expect "Android Marshmallow"?
Wearable Electronics
Google Glass might be on hold until Google can tweak it aesthetically, but that doesn't mean the company won't show off new wearable electronics initiatives, such as smartwatches. On a related note, Google might also talk a bit more about virtual reality. At last year's I/O, the company rolled out
Google Cardboard
, a DIY virtual-reality headset. That experiment attracted some positive buzz, and Google might announce something new in order to show it's still in the VR game against Facebook and other competitors.
Self-Driving Cars
Google has directed a lot of publicity toward its self-driving cars, but hasn't offered any sort of timeline with regard to actual commercialization of the underlying technology. It's not outside the realm of possibility that the company could use this event to announce a partnership or other initiative that will actually bring self-driving vehicles to the people… at some point.
Cloud
Faced with aggressive cloud competition from the likes of Microsoft,
Oracle
, Salesforce,
Amazon
, and pretty much every other significant tech firm, Google will likely use its sessions to announce a variety of improvements to storage and other core products.