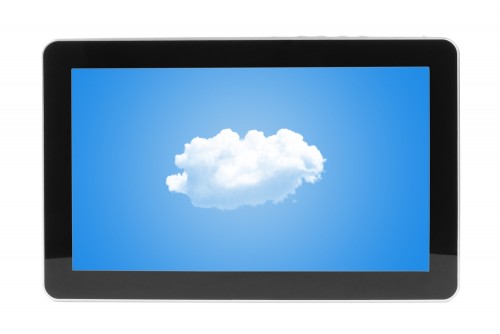 For years, as its rivals sped toward the cloud with all due haste, Oracle continued to emphasize its on-premises offerings. It seemed a logical strategy: with Oracle customers tethered considerable infrastructure investments (not to mention thick service contracts), it had little need to disrupt its core business model in order to pursue what Oracle CEO Larry Ellison once famously dismissed as a tech-world fad. Now Oracle's performed something of an about-face, announcing an
Oracle Cloud
with more than 100 enterprise-grade applications, including platform and social services. Of course, to hear Ellison tell it during the platform's June 6 unveiling, Oracle had actually been working on its cloud for almost seven years, at considerable expense. "At the end of the day, it's good to see a shift in thinking from cloud being a fad to Oracle embracing the cloud," Ray Wang, principal analyst and CEO of Constellation Research,
Tweeted
during Oracle's event. However, he added a few seconds later, an earlier move in that direction might have allowed Oracle (and other technology companies) to seize cloud-related assets for comparatively cheap: "If Oracle, IBM, SAP had bought every cloud vendor in 2008, it would have cost less than $2 billion. Now they pay [the] price for late adoption." He also theorized that a "war for system integrators" could develop in 2012, as the bigger tech companies moved to snatch up any small and midsized vendors that specialize in stitching together disparate platforms.
Cloud Rivalry
During his presentation, Ellison took the time to swipe at companies ranging from SAP to Salesforce, suggesting that the Oracle Cloud exceeded those rivals' cloud capabilities. He even extended that verbal war to his new Twitter account, where his first Tweet read: "Oracle's got 100+ enterprise applications live in the cloud today, SAP's got nothin' but SuccessFactors until 2020." But has Oracle really created a behemoth to dominate the business cloud space? It's a good question, and a difficult one to answer at this point. Oracle Cloud will be available for a monthly per-seat subscription, similar to the Salesforce model, but Oracle executives haven't yet offered a table of actual costs. If companies find those costs prohibitive, they'll have other cloud options—even if it means cobbling together solutions from multiple vendors (Microsoft's Office 365, for example, paired with Salesforce CRM). Also, despite how Ellison's turns of phrase made the Oracle Cloud seem present and available in all its particulars, Oracle
hasn't yet fully deployed
the platform. Until that time, it would be categorically impossible to compare the Oracle offering to others—much less declare preemptive total victory for Ellison's team. Ellison focused most of his rhetorical fire on
SAP
, Salesforce and Workday, but held back from similar assaults on IBM and Microsoft, both of which are also very interested in offering a comprehensive suite of services and applications for the enterprise cloud. IBM recently announced a host of
SmartCloud solutions
, including an application-services pilot and platforms for government and developers.
Microsoft
has also been making aggressive moves in the cloud space, releasing platforms such as Office 365 and Azure.
Social Networking
Oracle
Cloud's capabilities include the ability to manage social networking services such as Facebook and Twitter. Ellison played this up a good deal during his presentation, but Oracle's competitors are in this area, too: Salesforce recently announced plans to acquire Buddy Media, which allows companies to create and manage customized content on social networks, for approximately $689 million in cash and stock; a little over a year ago, it also purchased Radian6, which offered tools for monitoring activity on social networks. So Oracle won't have a totally clear playing field in cloud-based social marketing, either. Meanwhile, SAP refused to stay silent in the face of Ellison's taunts. "As usual, you can tell who Oracle is most worried about by the competitors they criticize most," the company wrote in a
prepared statement
. "In this case, Larry's crystal ball is cloudy. Building a profitable cloud business depends on scale—with 17 million users, SAP's SuccessFactors business has the largest user base of any cloud apps provider." In other words, Oracle's made a big splash with its cloud announcement. But its rivals in the space aren't exactly willing to cede territory without a fight.
Image: rvlsoft/Shutterstock.com