[caption id="attachment_141376" align="aligncenter" width="2646"]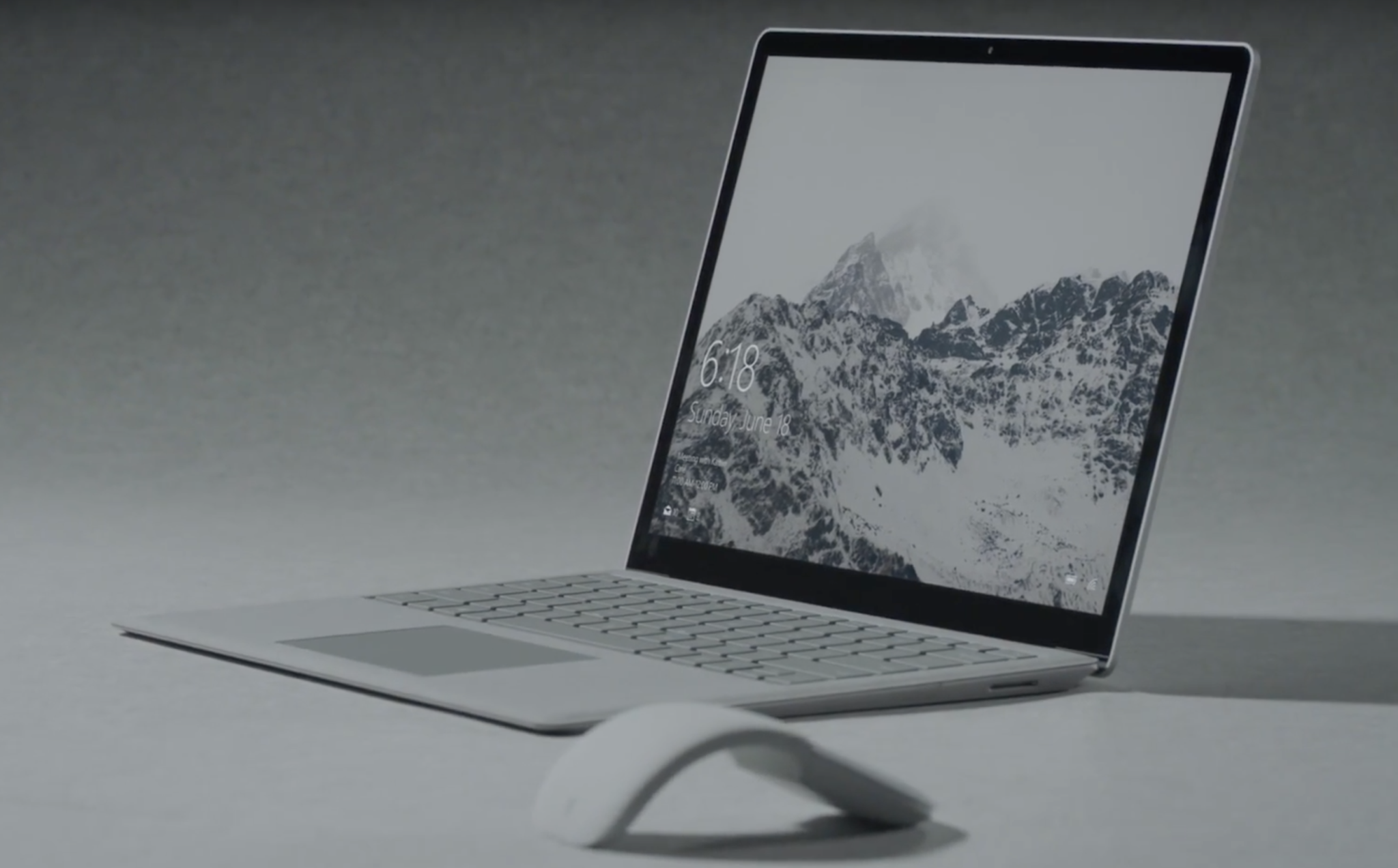 Windows 10 S Surface Laptop[/caption] The long-rumored 'Windows 10
Cloud
' is
officially
Windows 10 S, a new version of Microsoft's desktop OS. According to the company, that 'S' moniker stands for "security, simplicity and superior performance." In a New York City presentation May 2, Microsoft's Terry Myerson said the new platform was the "soul of today's Windows." Although that presentation focused heavily on the education market, the "S" doesn't officially designate "student" or "school edition," either; no, Microsoft wants you to believe the software has "soul." If Windows 10 S
does
have a soul, it's the Windows Store (another 'S' Microsoft could have used!). The core of Windows 10 S is its complete reliance on that online storefront, from which all software must be downloaded. Unlike Windows 10 proper, you can't download programs from any other source. Yes, this is all very Chromebook-ish. If you
do
try to download an app from the internet, Windows 10 S will offer up a similar app from the Windows Store. There are many reasons why this is a good idea, and we've seen Google do this with great aplomb with Chromebooks. Microsoft has a better Office suite than Google, which will prove the testing ground beyond schools. Setting machines up on Windows 10 S is reportedly a more streamlined process. Now, any administrator can create settings profiles to be shared with other computers. A machine with Windows 10 Pro loads settings onto a USB drive(!), which can then be plugged into any Windows 10 S machine. Once the machine recognizes the drive, it automatically loads the authentication key and settings. Windows 10 S also supports Intune, Microsoft's cloud-based hardware management tool. Any school currently running Windows 10 will get the 'S' version free of charge. As expected (and
leaked
), Microsoft also introduced a proper laptop version of its Surface. It has a 13.5-inch PixelSense display with a 3:2 aspect ratio, carries an Intel Core i5 or i7 SoC, and launches this June. Microsoft will sell the
Surface Laptop
in four colors (platinum, burgundy, cobalt blue, and graphite gold) for $999.
Microsoft and Surface Go Back to Square One
In addition to the flashy Surface Laptop, Microsoft announced low-cost devices from Asus, Samsung, Hewlett-Packard and Dell, all loaded with Windows 10 S and aimed at schools. It also announced it will let any hardware partner build devices for the new platform. On top of that, Windows 10 S users can pay to upgrade to Windows 10 Pro. Likening Windows 10 S to Chrome OS is completely fair. It's aimed at education, makes deployment easy for administrators, and has a locked-in software environment. The hardware can be cheap and easy to maintain, but the flagship devices are both expensive, pixel-dense touch-screen laptops. The differentiator is Office, which Microsoft is finally bringing to Windows Store. Google has its own suite for documents and spreadsheets, but Office is a productivity lynchpin. Between Windows 10 S and Office, it's reasonable to think the enterprise space will also be
very
interested in today's announcement. Windows 10 S is standing on the rubble of Windows RT, which died in part because the Windows Store was so limited. It has solved some of the issues RT highlighted, such as a good way to port apps, but it's not as if the Windows Store has become ready for prime time since RT. Centennial, Microsoft's way of making Win32 apps ready for the Universal Windows Platform, may come back into play, as well. All of that puts Microsoft back at square one. It has a solid, reliable platform that runs on cheap hardware and comes with a broadly used suite of tools, alongside a store that leaves people wanting. It's been outpaced by rivals with better third-party apps, and offers
porting tools
that don't seem to excite developers. If nothing else, Windows 10 S is quintessential Microsoft.