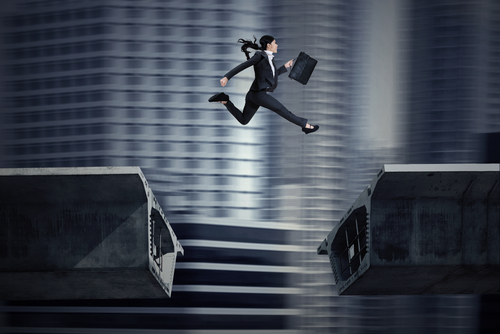 Think of the stereotypical
software architect
or
developer
, and you might picture a guy in a hoodie, jittering from too many energy drinks. Like most clichés, it isn't really true: Women have taken more roles in IT, from running startups to managing enterprise databases. Despite that progress, people still associate certain jobs in IT with men, suggests Kira Makagon, vice president of innovation at
RingCentral
, a San Mateo, Calif.-based provider of cloud business phone systems.
Women made up only 19.7 percent of all software developers in 2013
; that year, they also represented 7.5 percent of
computer network architects
, 23 percent of
computer programmers
, and 17.3 percent of
network and computer systems administrators
, according to the U.S. Bureau of Labor Statistics. (The one outlier was
database administration
, a category where 37.4 percent of respondents were female.)
Click here to find development jobs.
For example, Makagon said, men still hold the majority of
engineering architect jobs
: "There are women in
engineering management
, and when they are in these roles, they are very good, but there are just not too many." In her experience, more women find their way to
QA
,
product
, and
project management
than development, network design, manufacturing, and low-level device programming positions. Paul Millard, co-founder and managing partner at The Millard Group, a Middletown, Conn.-based IT recruiting firm, suggests you're still more likely to see women working at software companies in channel sales,
business development
, marketing, and customer experience than in technical roles.
Upload Your ResumeEmployers want candidates like you. Upload your resume. Show them you're awesome.
Increasing the number of woman earning computer science degrees is probably one of the biggest keys to getting more of them into technical roles, but that number has actually dropped significantly since the 1980s. The National Center for Education Statistics reports that women received 37 percent of the computer science B.A.s awarded in 1984. By contrast,
women earned about 18 percent of computer science bachelor's degrees in 2010
. For now, many women come into tech via more unconventional routes. "Tech is much more intuitive than it used to be, so not all of the people working in IT are technical," Millard said. Often that means entering the IT field via other industries, suggested Emma Sinclair, co-founder of EnterpriseJungle, a Los Angeles-based company that makes next-generation search and discovery enterprise software. If you're coming to IT with a business background in retail, for instance, you might follow a path into business development, project management, or even a more entrepreneurial angle. Women certainly find opportunities to apply their business expertise from other fields to the tech world, especially in
"lifestyle" tech companies
. Digital strategy, e-commerce and tech businesses that cater to female consumers seem to attract female IT talent, too. According to the BLS, women are better represented in
Web development
, where they make up 39.5 percent of the total professionals working in the field. Of course, there's always a fear that recruiters or company hiring managers are exhibiting favoritism and tracking men into certain IT roles, but Makagon doesn't think it's that simple: "I'm not sure there is much explicit favoritism anymore, but there are historic hardcore engineering disciplines that seem to attract more men than women." For women looking to buck the trend, Makagon offers some words of advice:
"Be yourself and pursue your dreams… Don't worry about gender and focus on doing the best job you can in whatever you do. But if you are not comfortable among a male-dominated environment, think again if you want to be in tech, because it is today. It will change, but change is not fast. At the board level regardless of the industry, women are still a significant minority."
There needs to be more women getting into
junior programming roles
or women majoring in computer science before you'll see a ton of women in a variety of tech roles that are "seriously technical in nature," Sinclair said. "When I was in college 15 years ago, no one talked about gender much. Now gender is on the agenda, and it's affecting change—slowly—but there is change." What the industry needs, Sinclair added, are female role models to push the envelope even further: "New role models—women—are key to shifting opinion, so let's not forget teenagers need talking to and not just the college grads."
Related Articles
Image: Creativa Images/Shutterstock.com