By James M. Citrin
Like a savvy chess player,
The Career Playbook
suggests that you should be thinking several moves ahead with regard to your career. And while you would certainly like to have the moves of the queen or the importance of the king, you want to make sure to avoid being treated like a pawn.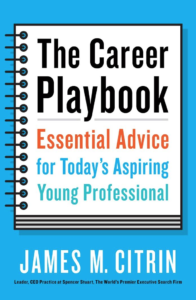 To extend the chess metaphor, many people think about their career moves like a bishop, moving diagonally ever upward, getting promoted steadily into positions of increasing responsibility. This is a false picture of how things usually work. And the notion is actually a counterproductive one, as well. When it comes to making a move, your career will often look more like a knight, in which you need to move laterally in order to move forward. Sometimes, you will even need to make a decision that causes you to feel like you're moving in reverse. Here are 3 plays that will help you move from job to job—whether within your company or between organizations—and follow the knight's path to success in your career.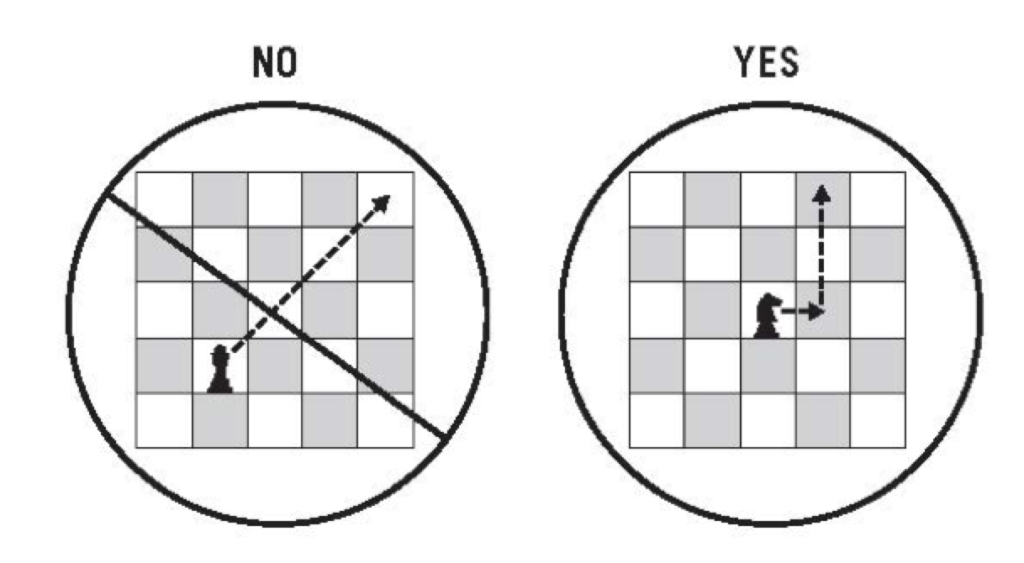 Play One: The 'Out and Back'
Hannah, an art history major at Skidmore College, wanted to work in the art world, either at a fine art gallery or a museum. During internships in the field, however, she found the people pretentious, self-important, and generally unpleasant to be around. So she was forced her to question her career choice. During a summer in Italy after graduation, she worked at Eataly, now a famous food chain and when she returned to New York, she decided to work in the restaurant business, and landed a job as coordinator at a hip restaurant in Brooklyn. The atmosphere and people were great, but after two years, she realized that there was limited growth within the company. A quick self-assessment led her to take a risky but rewarding move. She identified the motion graphics industry as one that combined her love of work with creative people, with the potential to grow within the organization. She took a job as administrative assistant - a "backwards" move - but it paid off within the first year when she was promoted to project manager. Now six years out from college, she has found in motion graphics what she was looking for in the fine art world, managing creative people and help them to develop exciting new work.
Play Two: 'Skill and Scale'
We all hope that we are growing and learning in our jobs, but sometimes we hit a plateau. It's never too early to start building experience, skills, and relationships outside of your current organization or sector. Life doesn't unfold along a linear path, and you never know when you'll hit a ceiling in your current job or suddenly feel inspired to try something new. Career growth comes in many forms, often in places that are indirectly associated with your work. Volunteer for not-for-profit organizations whose work interests you, and push yourself to develop rich hobbies outside of your job. Always be on the hunt for new industries and problems where your experience and perspective might be valued. As you develop new skills and interests, you will become more valuable within your existing job, or open up possibilities in new directions.
Play Three: 'Over and Up'
It's relatively difficult to go from one organization to another in a role that's fundamentally different or more senior than the one you're currently in. Employers feel safer hiring someone who has "been there, done that." So if you want to move to a different role or function, it's much easier to do so within your existing organization, where you ideally will have developed relationships and earned the trust of others. Like the knight, it may be necessary to move laterally before moving up, and there are two directions that are natural for career progress. The first is to rely on the trust in the relationships you have built and move to a different role within the same organization. The second is to rely on the trust in the skills you have developed and to apply them to the same role in a different organization. Here's another reason to be a knight and not a bishop. Most companies, when looking to fill executive roles, will seek out candidates with a breadth of skills and expertise. So if your long-term goals include working in a top job, consider making lateral moves into different functional areas, new industries, and different geographical locations. By thinking a few steps ahead, it is easier to see these three potentially counter-intuitive but effective ways to move your career forward. Applying the graceful moves of the knight will serve you well, helping you get to "check" - the position to successfully move your career forward.
James M. Citrin leads Spencer Stewart's CEO Practice and serves on the firm's worldwide board of directors. This excerpt is reprinted from his new book, The Career Playbook: Essential Advice for Today's Aspiring Young Professional, copyright © 2015 by Esaress International S.A.R.L. Published by Crown Publishers, a division of Penguin Random House LLC.
Upload Your ResumeEmployers want candidates like you. Upload your resume. Show them you're awesome.
Image: The Career Playbook