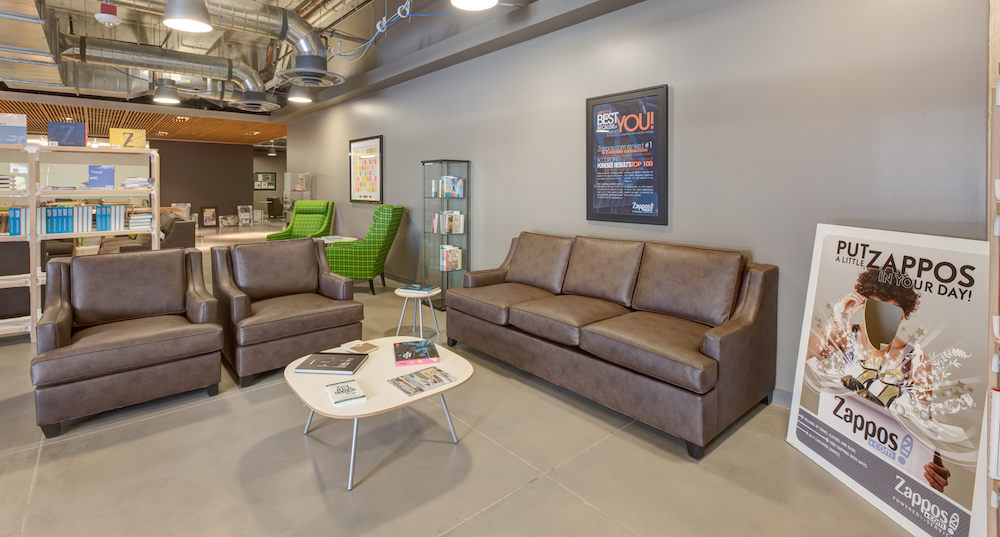 Some people dream of working in a place with no bosses, where management isn't breathing down their neck every second of the day. But a sizable chunk of Zappos employees, confronted by a new organizational system that eliminated managers, decided to take a buyout instead.
According to the Las Vegas Sun
, Zappos—arguably the most famous e-commerce site to get its start in Sin City—decided to move to a "Holacracy," in which operational authority is evenly distributed among teams rather than concentrated with a few key figures. Other technology companies, most notably Valve Corporation, operate according to a "flat system," on the idea that breaking down hierarchies can unlock creativity and freedom, but Holacracy is a little bit different. For starters, Holacracy isn't synonymous with anarchy; teams (referred to as "circles") can have authority over others. For example, a "board" or "leadership" circle still has massive influence over "customer service" or "app design" circles. From there, things get a little more complicated from an organization standpoint, with employees able (at least in theory) to transition seamlessly between circles—and thus functions—as needed. "We haven't made fast enough progress towards self-management, self-organization, and more efficient structures to run our business," Zappos CEO Tony Hsieh wrote in an internal memo to employees that
leaked onto Quartz in late March
. "We are going to take a 'rip the bandaid' approach to accelerate progress." Hsieh framed his company's ultimate goal as making "Zappos a fully self-organized, self-managed organization by combining a variety of different tools and processes." Like its parent corporation,
Amazon
, Zappos offers cash under certain conditions to employees who want to leave. Roughly 14 percent of Zappos' employees, or 210 out of slightly more than 1,500, have taken that offer in the wake of Hsieh's memo. While that might seem like a high number, it's probably not unexpected, at least if you believe
another Quartz article
from earlier this year, which suggested that many Zappos employees reacted badly to the idea of a Holacracy. The big question now is whether Zappos will succeed with an innovative new management style. Change is always tough, even more so when your employees have to learn a completely new way of doing things.