[caption id="attachment_143281" align="aligncenter" width="3396"]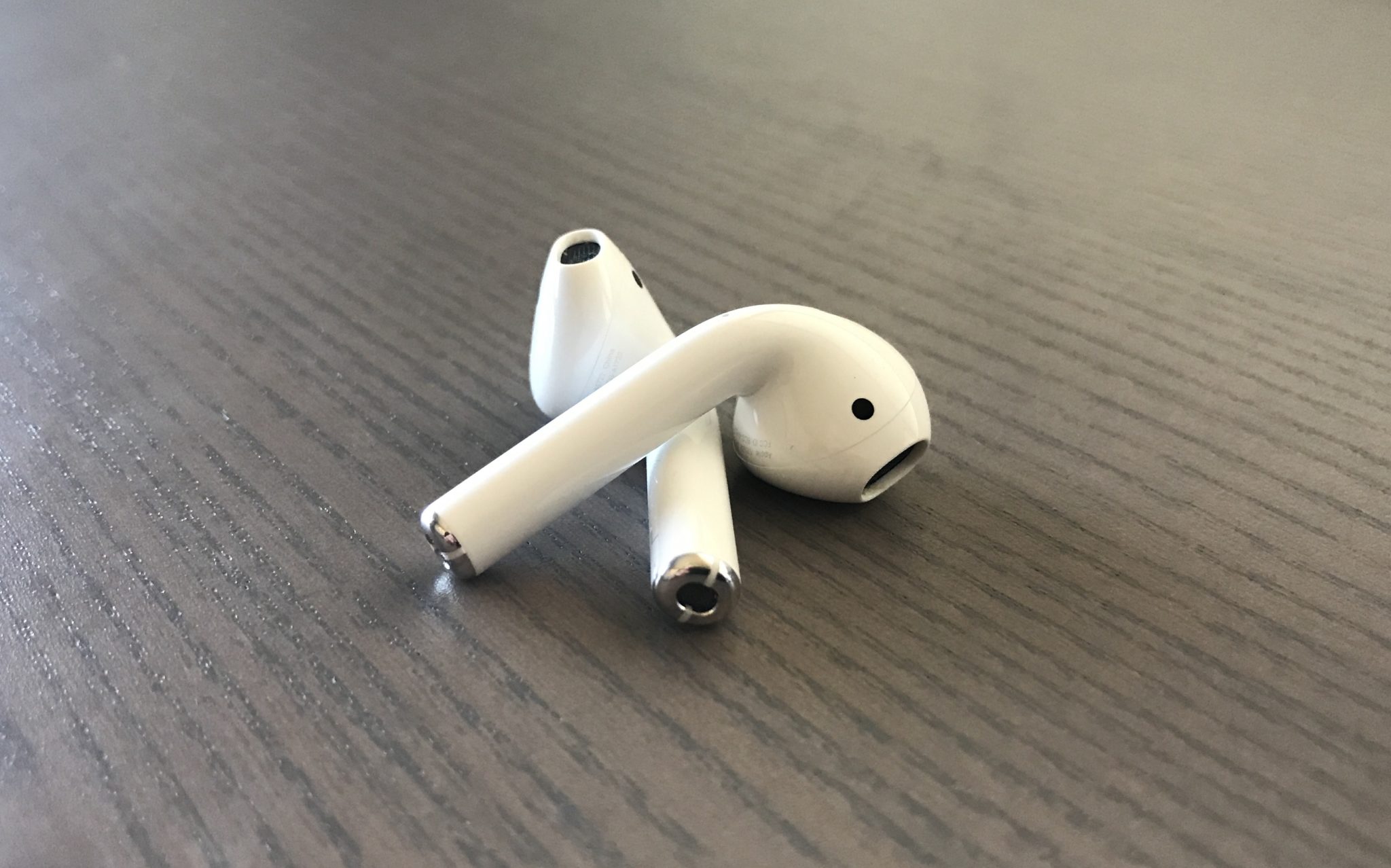 A.I. is a key component for AirPods.[/caption] Wireless earbuds are almost a must-have accessory for modern smartphones. As the number of flagship devices without proper audio jacks increases, so does the need for good wireless buds. New data says artificial intelligence (A.I.) may be indirectly helping us decide which buds to purchase. According to research firm
NPD
, 900,000 completely wireless headsets have been sold in the United States since the beginning of the year. This study
only
accounts for headsets with no wires to a phone or connecting each earbud. The pool is relatively small; while knockoffs exist, but Apple, Samsung and Bragi are the big players. AirPods, Apple's own take on truly wireless sound, already command the lion's share of this market. Launched in December, the wireless earbuds have been fraught with severe production shortages and shipping delays. Apple's own website notes three weeks before the product ships or is available for pickup at a local store in most areas. Third-party retailers are hit-and-miss in terms of availability. NPD says AirPods "have accounted for 85 percent of totally wireless headphone dollar sales in the U.S." The Apple patina of 'cool' takes some credit, but A.I. assistant Siri may also be playing a role. With a use case centering on frictionless access to Siri and other tasks initiated by voice, AirPods really act as an extension of the iPhone. Apple's path to leadership in the category is helped by disruptive pricing, brand resonance, and interest in the W1 chip, which significantly eases Bluetooth connections to iOS and Mac devices. Evidence shows Google is also gearing up for entry into the wireless headphone market as a means of seeding its own A.I.
Recently discovered code snippets
reference a 'Bisto' headset with direct access to the Google Assistant. Meanwhile, Bragi has integrated Amazon's Alexa digital assistant into its new Dash Pro buds. With these kinds of partnerships,
Alexa is increasing its footprint
, although Amazon must face the prospect of third-party OEMs making devices for Google Assistant, as well. Apple's
HomePod
, its answer to the Google Home and Amazon Echo "living room assistants," will go on sale later this year and lean into Siri for full control (save for a small touch-capacitive area for controlling volume and the like).
And a new gesture-based iPhone interface
may also have mobile users leaning on Siri's A.I. smarts even more. In sum, it's becoming clear that voice-enabled A.I. digital assistants are driving our desire for new products, even if it's not the deciding factor. Now that every major voice assistant has its own avenue into our homes and ears, expect additional features to come as a result.