In the fierce competition for tech talent, companies are increasingly willing to pay huge sums to bring experienced, highly skilled technologists onboard—and retain them. That's a key reason why Amazon has boosted its maximum base pay for corporate and technology employees from $160,000 to $350,000.
This increase, which the company termed "considerable" in an internal post reviewed by GeekWire, arrives just as the tech unemployment rate dipped to 1.7 percent in January. "This past year has seen a particularly competitive labor market and in doing a thorough analysis of various options, weighing the economics of our business and the need to remain competitive for attracting and retaining top talent, we decided to make meaningfully bigger increases to our compensation levels than we do in a typical year," the post mentioned.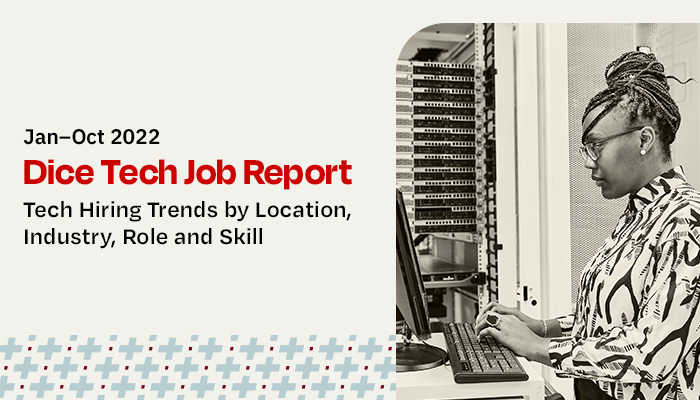 Find out which industries currently have the highest demand for tech professionals like you in Dice's latest Tech Job Report.
According to levels.fyi, which crowdsources salary data for a wide range of tech companies, an entry-level Amazon software engineer can expect to earn an average of $128,304 in base salary, stock worth roughly $23,163, and a bonus of $19,096, for a total of $170,563. An SDE III, by contrast, earns an average base salary of $161,703, in addition to stock worth $171,054 and a bonus of $8,730, totaling $341,487. (Product managers are similarly well-compensated.)
In other words, a significant percentage of an Amazon technologist's total compensation is stock, especially as an employee climbs the ranks. That's a great deal when the market is skyrocketing. During periods of turbulence, however, it means your compensation can swing wildly—over the past year, for example, the price of a share of Amazon stock has drifted as high as $3,718 and as low as $2,777. If you have hundreds or thousands of shares, that sort of fluctuation can really impact your net worth.
By boosting its base pay, Amazon likely hopes it can stabilize its employee compensation and compete more effectively against other tech giants with similarly generous pay packages. As Amazon gears up its hiring in the years ahead, it will need everyone from software engineers to A.I. experts to ensure it stays ahead of the competition—exactly the kind of folks who expect hefty pay.
---
Sign Up Today
Membership has its benefits. Sign up for a free Dice profile, add your resume, discover great career insights and set your tech career in motion. Register now