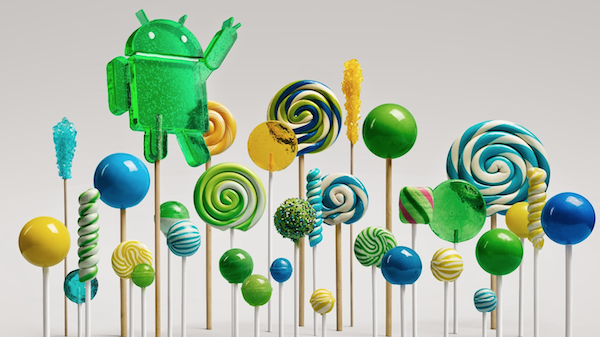 When Google unveiled the next version of its
Android
operating system at its I/O conference this summer, it chose to stay a little cagey about the name, referring to the upgrade simply as "L." With the software set for release
"in coming weeks,"
Google has finally revealed the full name: "Lollipop." That's not much of a surprise, considering how Google names each successive generation of Android after a different dessert—maybe "Lemon Meringue Pie" or "Licorice" could have substituted, but the list of alternates is relatively short.
Click here to find Android-developer jobs.
Naming aside, what does Lollipop actually offer developers and consumers? On the developer front, there are now more than 5,000 APIs, which could help the platform maintain its reputation as the most customizable mobile-device OS on the market. This new version of Android also embraces "Material Design," a colorful (
and flat
) approach to UX aesthetics; Google intends for the principles of this design to extend across a multitude of devices, uniting them into something of a cohesive whole. On the consumer side, features include a "battery saver" software upgrade designed to extend battery life by 90 minutes, support for multiple user accounts, and the ability to unlock the device via password, PIN, drawing a pattern, or proximity with another device such as a watch.
Upload Your ResumeEmployers want candidates like you. Upload your resume. Show them you're awesome.
Google and its hardware partners have a host of devices rolling out over the next few months, including the Nexus 6 smartphone and Nexus 9 tablet, which they hope will catch on with consumers. Although Android dominates the mobile-device space by market-share, the ecosystem of devices running the software faces sizable competition from
Apple
, which has released refreshes of its iPhone and iPad lines.
Related Articles
Image: Google