All employers prefer to hire people who have experience in their industry, but that tendency is particularly strong in healthcare. That creates a conundrum for IT pros trying to break into the sector: How do you
get healthcare experience
if you can't get hired without healthcare experience?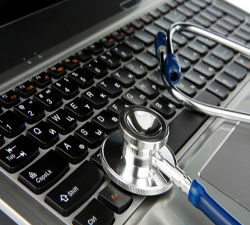 The answer may lie in the Department of Labor's
Registered Apprenticeship
program. The program, which
the White House announced
in April, makes $100 million available to help workers participate in apprenticeships. The graduates of apprenticeships, the White House noted, average starting salaries of more than $50,000.
Click here to see jobs in healthcare technology.
There are a range of apprenticeships available under the program, including for IT roles such as
computer programmer
,
database
technician,
direct support specialist
and
e-commerce
specialist. Apprenticeships can last up to six years, and workers' pay grows as their skills grow. Several healthcare organizations have participated in the program. "Healthcare organizations have particular needs, they can't find anyone to hire, so they hire consulting firms, achieve whatever needs to get done and then that talent walks out the door," JoAnn Klinedinst, Vice President of Professional Development at the Health Information Management Systems Society, told
Healthcare IT News
. "
This registered apprenticeship program certainly is one way to fill that need." In the latest HIMSS leadership survey,39 percent of respondents said they planned to increase the size of their IT staffs in 2014, with the top three jobs in clinical application support, network/architecture support and clinical informatics. Another route into healthcare is through certifications such as HIMSS's Certified Associate in Healthcare Information & Management Systems (CAHIMS) and Certified Professional in Healthcare Information & Management Systems (CPHIMS). Anyone
certified in Epic software
can write his or her own ticket. Additionally, since hospitals rely heavily on consultants to provide the skills they lack, working for a consultancy or vendor can help you get the experience you need.
Related Articles