[caption id="attachment_9909" align="aligncenter" width="618"]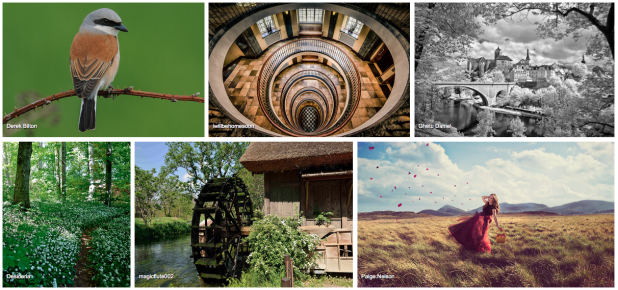 Flickr: now updated for 2013.[/caption] Fresh off
purchasing Tumblr for $1.1 billion
, Yahoo has moved to the next stage of what's becoming a company-wide reboot: fixing Flickr, the photo-sharing service that it acquired in 2005 and subsequently allowed to languish. Once hailed by many as the best photography service on the Web, Flickr failed to take full advantage of the trends heartily embraced by other online properties, including video and social. It also found itself challenged by startups with loads of shiny new features, most notably Instagram. (Gizmodo has a
lengthy rundown
on Yahoo's years of Flickr mismanagement.) "Flickr was awesome once," Yahoo CEO Marissa Mayer told the audience at a May 20 press event in New York City,
according to Fast Company
. "We now want it to be awesome again?" And how exactly will Yahoo make Flickr awesome enough to compete against the current generation of photo-sharing apps? First, by boosting each user's storage capacity to 1 terabyte, which Yahoo claims is the equivalent of 537,731 6.5-megapixel images. Second, Flickr will store images in their original resolution—no chopping down a photo to meet a size limit. Third, Yahoo is emphasizing the software's ability to share images between devices, screens, friends and followers; Flickr apps are available for Apple iOS and Google Android (the latter is new). Yahoo has also revamped Flickr's aesthetics, with photos now presented in a seamless scroll. The "new" Flickr profile pages borrow some design elements from Facebook and Google+, with a smaller headshot of the user embedded in the leftmost portion of a broader "cover image":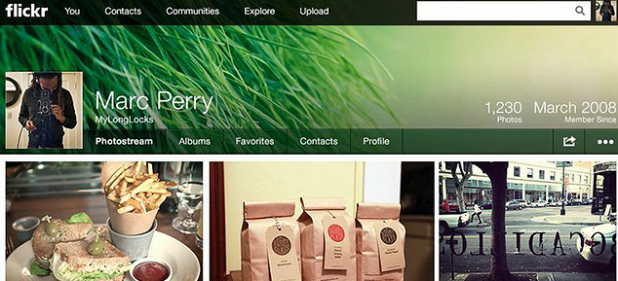 Mayer clearly wants to go toe-to-toe against Google, her former employer. But she has a long road in front of her: not only does she need to streamline Yahoo's cumbersome corporate structure and product portfolio into something that resembles fighting shape, but she needs to reverse the general perception that Yahoo is teetering on the edge of history's trash-bin, with an aging customer base and unexciting features. The Tumblr acquisition, announced May 20, was a big first step in correcting that perception. Tumblr hosts 108.6 million blogs, many of them written and maintained by a young audience. (
As The Onion joked
: "Yahoo Back on Top After Purchasing Millions of 13-Year-Old Girls' Blogs.) But Tumblr doesn't make much money:
according to reports
, it pulled in $13 million in 2012 and $13 million in the first quarter of this year. At that rate, it would take quite a while for Yahoo to see a return on its investment—and when a CEO is trying to turn around a moribund corporate entity, time is one thing he or she simply doesn't have in massive quantities. But the Tumblr acquisition—along with the Flickr revamp—could earn Yahoo a bit of much-needed buzz as Mayer prepares to battle Google, Facebook, and other Web giants. And if she wants to make Yahoo a major player again, she'll need all the buzz she can get.
Images: Yahoo