Cryptocurrency, the unregulated digital "money" that many people pretend to fully understand, is in a tailspin. As of Nov. 20, it's at a 13-month low, Bloomberg
reports
, with industry leader Bitcoin having fallen south of $5,000. The dip is affecting popular cryptocurrencies such as Ether, Litecoin, and XRP, as well. According to the report, cryptocurrencies have lost close to $1 billion in market value, and the futures market may exacerbate the damage:
After months of enjoying relative stability, cryptocurrency bulls are left reeling by a sudden market downturn in November and increased regulatory reviews. Digital assets have now lost almost $700 billion of market value since crypto-mania peaked in January, according to CoinMarketCap.com. Trading on futures markets, where investors can bet against Bitcoin, has soared.
You called it, too
. In a
survey
earlier this year, we asked for your take on cryptocurrency. While 42 percent of you said it was the "future of money," the majority (58 percent) felt crypto fell somewhere between proof-of-concept for blockchain and complete nonsense. (A full 22 percent said cryptocurrency and blockchain are useless tech.) [caption id="attachment_184889" align="aligncenter" width="2284"]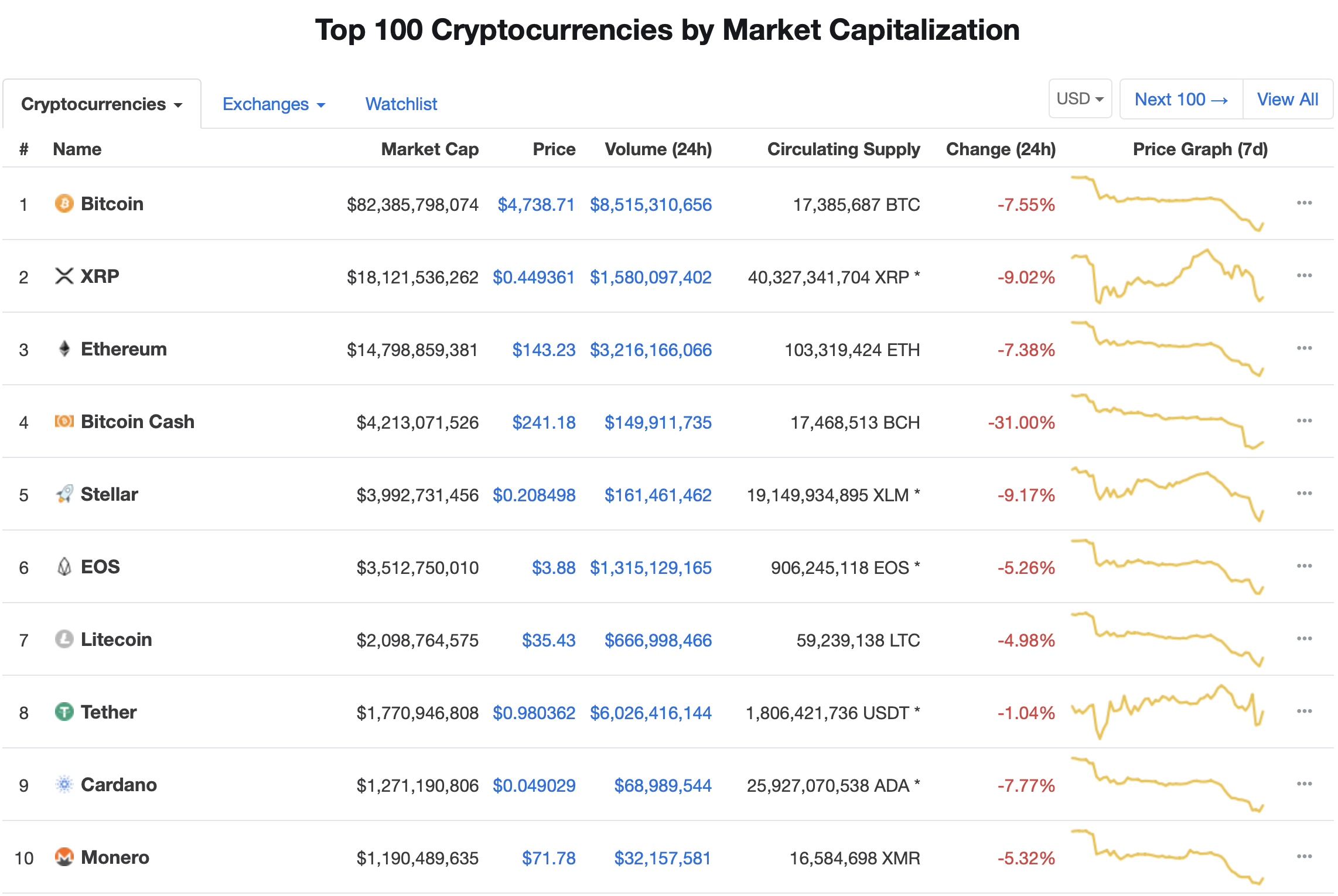 [//TODO: Insert everything-is-fine-dot-gif file here] /s[/caption]
A separate study by Satis Group regarding ICOs
, or Initial Coin Offerings (cryptocurrency's term for a currency's introduction to the market, like an IPO is for stock), shows 81 percent of the cryptocurrencies introduced in 2017 were "fraudulent." Like cryptocurrency valuation itself, the perception of a scam currency is at the whims of the free market; when a majority call a coin a scam, it's a scam. Furthermore, the study considered currencies without a post-launch roadmap to be a racket. (If scam cryptocurrencies seem far-fetched to you, remember someone once launched a Kanye West-themed cryptocurrency named "
Coinye West
.") All the current turmoil may not be a blip on the radar, either. The SEC is starting to crack down on firms that don't register their cryptocurrencies as securities, and has already issued civil penalties to two groups. The aforementioned study on scam ICOs also hints at the Department of Justice's current investigation, which focuses on whether the 2017 surge in prices – with Bitcoin approaching the $20,000 mark – and the vast number of 'scam' ICOs were all a product of market manipulation. "The whole move by the SEC has seemed like a nail in the coffin, and with talk about price-rigging the market, it's getting nasty,"
ADM
's Marc Ostwald told Bloomberg. Though some tie cryptocurrency and blockchain together, they're not the same thing. Blockchain, by all accounts, is just fine. In our survey, 24 percent of you said cryptocurrency was more like a "proof of concept" for blockchain. As cryptocurrency slides further into decline, it seems those respondents got it right.