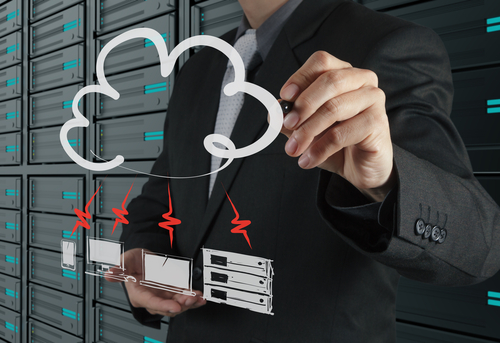 Given the cost savings virtualization brings to the datacenter, it's no surprise that demand for professionals with related skills is continuing to rise. And the proportion of time that
network engineers
and
administrators
spend on virtualization is sure to increase, as well. According to
Gartner
, virtualization has topped 50 percent of all server workloads, and the researcher predicts that will grow to 86 percent in 2016. One result of this demand is seen in salary: The pay can be hefty for people who are experienced in virtualization. "We have seen the
network engineer salary
range from $100,000 to $125,000 for
senior level engineers
," says Robert Byron, partner and manager of IT Search in the Waltham, Mass. office of recruiter
WinterWyman
. The most popular certification in the field is the VMware Certified Professional (VCP), he adds, noting vendor-related credentials are available as well from
Citrix,
IBM
, Red Hat,
Microsoft
and
Oracle
.
Click here to find network engineering jobs.
Nearly all of WinterWyman's advertised
systems
and network engineering jobs require skills in virtualization, specifically
VMware
, Byron says. "Most of the companies we work with have been using virtualization for some time now, and any new hire needs experience with these technologies," he explains. Byron's seeing strong hiring for both broad systems administrator and engineering roles that require VMware and virtualization skills, as well as specific
virtualization engineering roles
that focus exclusively on configuring and managing large virtualized environments. That demand is pushing larger companies to create a new position—the
network virtualization engineer
, a role that is just beginning to gain traction, Byron says. These engineers are dedicated to configuring, monitoring and managing the virtualized environment. "Smaller companies won't have the headcount or budget to have a dedicated resource focused exclusively on virtualization," Byron observes. "This will typically be one part of the system engineer's or administrator's responsibility."
New Paths
Network virtualization is giving engineers at larger companies the chance to create new roles and career paths for themselves, says Chris McCain, a Tampa-based consulting architect with the VMware vCloud Delivery Services team. Given the popularity of virtualization technology, he believes network engineers should rethink how they approach their job and view virtualization as playing more than an ancillary role in the IT department. "Long term networking people will see this as the next big play in their career," he says. How does the cloud play into all this? Even with its growth, network virtualization skills will remain relevant, says Tim Allen, a founding partner at Evolve IP, a Wayne, Pa.-based cloud services company. Although virtualized environments and the cloud can be deployed separately or used together, not all of a company's business will sit in the cloud, so organizations will still need virtualization skills.
Related Stories
Image: everything possible/Shutterstock.com