The home-maintenance website
HomeAdvisor
offers comprehensive tools and resources that connect homeowners with a network of 85,000 pre-screened home improvement and repair service professionals. Headquartered in Golden, Colo., the company has over 1,200 employees globally, with 1,000 of them in Denver and Lenexa, Kan.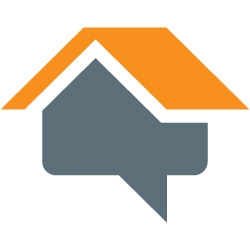 Currently, it has some 100 technical and product team members, and open positions including
junior-level Java developer
, mid-level
QA
staff,
senior-level platform automation professionals
, and
systems
and
network engineering
roles. The company's tech recruiters, Tanya Jones and Nicky Kunstman, spoke to Dice about how the company brings on new talent.
How to Reach Out
The company accepts applications at Dice and other online avenues, including its own careers page. In addition, it looks for engineers on social sites such as Twitter, GitHub or Google+. Personal websites are also scanned, and the company attends multiple college career fairs throughout the year.
How to Navigate a Job Posting
HomeAdvisor recruiters put quite a bit of time and effort into their job descriptions, so candidates should pay careful attention to anything that's listed as a requirement for the role. Jones stresses that they don't use fillers and buzzwords just to lengthen a description, and that anything listed is a definite requirement. Other criteria designated as desired or "a plus" are generally things they would prefer to see, but aren't necessary. Kunstman adds that the company looks for team players with strong technical chops. "All of our open tech positions will require high-level problem-solving skills, the ability to work autonomously and/or in a group, and some exposure to an Agile development environment," she says.
The Interview Process
HomeAdvisor's interview process begins with a 30-minute conversation with an internal recruiter. This conversation focuses on the candidate's background and includes a high-level technical skills review. The recruiter is also assessing the candidate's cultural and personality fit. Finally, be sure to be knowledgeable about the company's products and services. Next steps depend on the department's hiring manager and team's preferred interview methods. These usually include a 30-minute technical screen followed by a more intensive two-hour onsite discussion with multiple team members and leaders. At all steps, be prepared to clearly explain why you want the role.
What Makes a Good Fit?
To start with, both recruiters say that a good sense of humor is necessary. In general, Kunstman notes that candidates who can demonstrate team mentality, a desire for continued learning and skills growth, as well as a commitment to producing good work are a good cultural fit. "We also look for someone who is confident, but can admit a mistake and can look beyond the details at the big-picture impact of his/her solutions to find the best possible solution," she adds. Beyond that, Jones says, "We look for those who can think creatively and are driven by good development and code. We want the engineers who would find things to create, build and develop on their own time and who bring that same enthusiasm to work."
See more Landing@ stories here.
Advice for Seasoned Professionals
Always apply online, even if you plan to reach out directly. Company policy dictates all candidates must do that before beginning the interview process. Then don't hesitate to directly (and professionally) email or contact HomeAdvisor recruiters via social media. Make sure resumes are updated and relevant before submitting them. Candidates should apply for jobs that are specific to their background. If they don't, they must provide a more in-depth cover letter detailing why they're seeking a position outside a recent area of focus.
Advice for New Grads
New grads should differentiate themselves not only by listing projects they've completed, but by providing specific information regarding team size, their contributions, timelines and final turnout. Jones says to avoid just listing recent courses. Instead, provide any external links you feel may be useful (like to your personal website or GitHub account), and share extracurricular activities that are relevant and demonstrate an ability to prioritize and multi-task. Finally, the recruitment team strongly suggests that you not copy the cover letters and resumes found online. They can spot them easily. When applying for a position, you must be able to express why you want to be in technology, and more specifically why you're the right person for the job.
Related Stories