Google will follow other tech companies' lead and slow its hiring through the rest of 2022, according to a new report.
In an internal email to employees (viewed by The Information), Google CEO Sundar Pichai stated that the search-engine giant had hired some 10,000 workers in the second quarter of 2022, with plans to hire more in the third quarter. However, the overall pace of hiring would slow, with more focus on finding "critical" engineering and technical talent.
"Moving forward, we need to be more entrepreneurial, working with greater urgency, sharper focus, and more hunger than we've shown on sunnier days," Pichai's email added.
In other words, it's time to tighten the proverbial belts. Google isn't the only tech company to do so, of course; last week, The New York Times reported that Meta CEO Mark Zuckerberg had told employees on an internal call that the company would slow its hiring, and that anyone who couldn't handle a tougher, tighter environment should probably leave: "I think some of you might decide that this place isn't for you, and that self-selection is OK with me."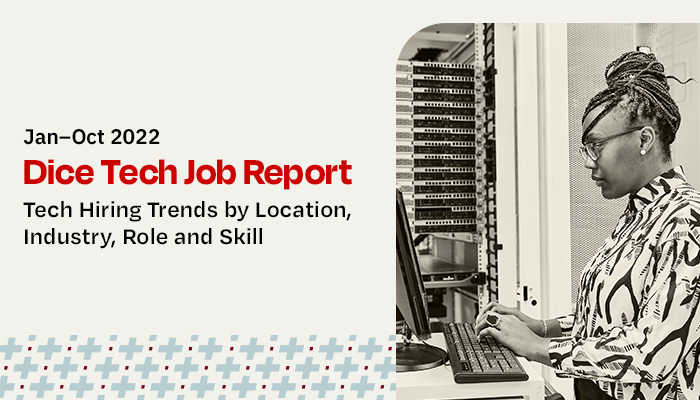 Find out which industries currently have the highest demand for tech professionals like you in Dice's latest Tech Job Report.
For those who manage to land a job at Google, the pay is still extraordinary. According to levels.fyi, which crowdsources compensation information about various tech companies, software engineering managers at Google can expect to earn hefty salaries and generous stock bonuses. Depending on their skill level and experience, software engineers at the company can also reasonably expect to earn six-figure salaries—well above the average for software developers. And that's before you consider the company's famous perks.
Google's hiring slowdown and "entrepreneurial" focus come just as the company introduces a new employee review system known as GRAD (Googler Reviews and Development), which is designed to boost employee morale along with opportunities for promotion. Meanwhile, Google's attempt at a new, hybridized work schedule (with employees expected at their desks three days per week) has upset a percentage of its employees, and the company finds itself in the government's antitrust crosshairs. That's a lot of overlapping challenges for any company, and Pichai and his managers will need to utilize all of their skills to successfully see their workforce through.
---
Sign Up Today
Membership has its benefits. Sign up for a free Dice profile, add your resume, discover great career insights and set your tech career in motion. Register now