[caption id="attachment_138030" align="aligncenter" width="4913"]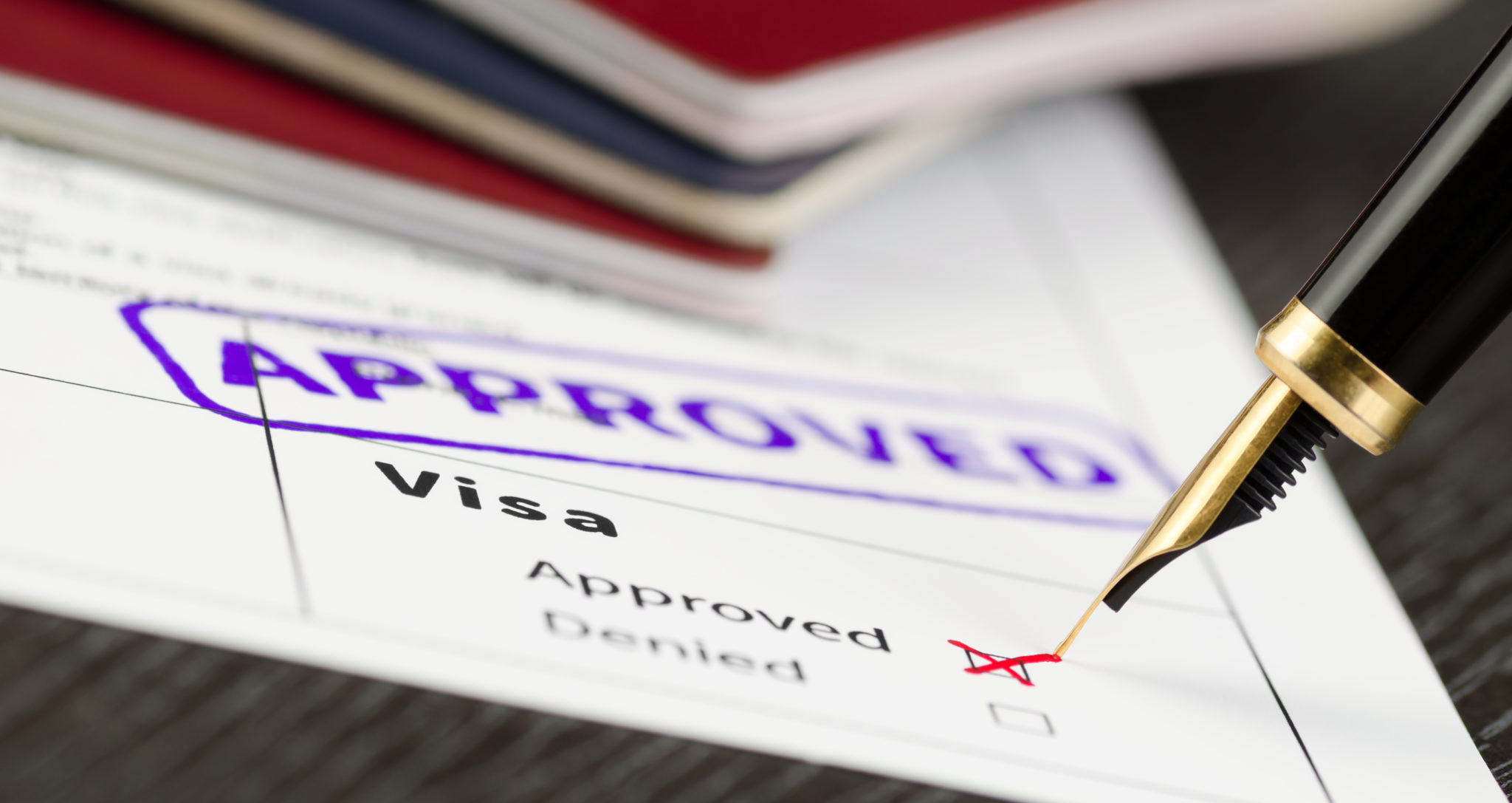 H-1B Visa[/caption] H-1B is a
hot-button topic
for politicians and the American workforce alike. Although Trump has
promised big changes
to the visa program, there has been little done to move the needle thus far. But a re-introduced bill might finally get that needle twitching. The Keeping American Jobs Act aims to stop companies from "abusing" the H-1B program. That
abuse
is framed as companies using the program to train foreign workers stateside, then shipping jobs (and those employees) overseas. A bipartisan bill, it was introduced by Representatives Derek Kilmer (D-Wash.) and Doug Collins (R-Ga.). In a
statement
, Collins said it would put a full stop to companies using H-1B visas to "displace" workers and jobs:
Protecting American jobs is crucial in order for our economy to continue to gain strength and momentum. Companies have the opportunity to bring workers from overseas on H-1B visas in the event that qualified Americans aren't available, but we can't allow the law to be exploited to displace American workers and send their jobs abroad. The Keeping American Jobs Act protects American workers by preventing bad actors from abusing the system in order to offshore jobs.
Kilmer adds: "Our policies should promote jobs in America. They shouldn't be about sending jobs done by hard-working Americans overseas." In his campaign for the Presidency last Spring, then-candidate Donald Trump
said
: "The H-1B program is neither high-skilled nor immigration: these are temporary foreign workers, imported from abroad, for the explicit purpose of substituting for American workers at lower pay." He added: "I will end forever the use of the H-1B as a cheap labor program, and institute an absolute requirement to hire American workers first for every visa and immigration program. No exceptions."
Nothing official has happened yet
. The President put healthcare reform and travel bans ahead of H-1B reform. [caption id="attachment_138184" align="aligncenter" width="1000"]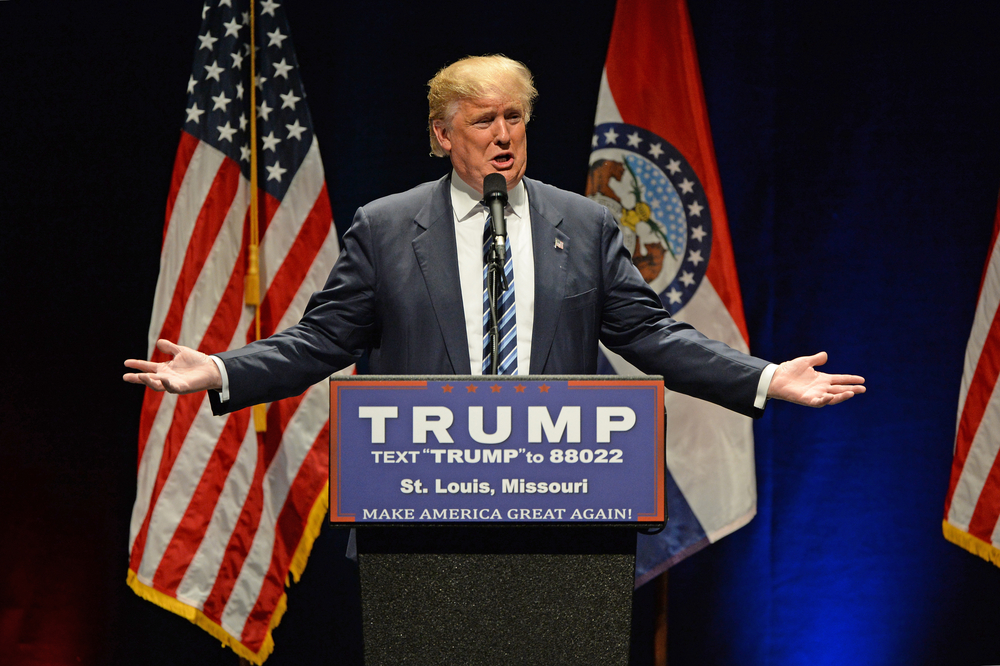 Donald Trump[/caption]
Who's Abusing the H-1B Program?
Some 85,000 H-1B visas were made available in 2016.
According to the Department of Labor
(DoL), there were 618,266 applications for those visas. Though the DoL doesn't break its numbers out by category, it
does
define the types of jobs applications were for. To that, we can deduce 64 percent – 395,690 applications – of H-1B visa applications were for jobs in the tech sector. Computer Systems Analyst was the most in-demand category for the program, with 320,222 applications (26.4 percent). Application developers came in second with 184,658 (5.2 percent), and computer programmers rounded out the top three with 108,367 (8.9 percent). California and Texas combined for 29.9 percent of the applications based on geography (19.9 percent and 10 percent, respectively). The DoL's statistics also note
which companies applied
for H-1B visas, though doesn't offer granular data on which jobs they were hoping to fill. We don't need to tell you that tech touches every corner of society and enterprise, and tech-related jobs commanded the most applications in 2016; nonetheless, there are few notable tech companies in the top ten. Apple applied for 23,096 H-1B visas last year, or 1.9 percent of applications. Infosys asked for a few more, 25,326 (2.1 percent). Deloitte Consulting sought the most H-1B visas last year with 122,384 requests (10.1 percent). Cognizant Technology Solutions had 97,509 applications (8 percent). Abuse (
thought it occurs
) may be a misnomer;
dependency may be more accurate
. The arguments for and against H-1B are well documented, and opponents will say the Cognizants and Apples of this world should work harder to find domestic workers. Proponents tend to shift the target to education, noting that not enough "qualified" candidates are graduating from universities in the United States. A more accurate consideration may be why there is such urgency to fill such a large number of positions. Visas are awarded via a lottery, and the DoL doesn't tell us how many visas each company was awarded. But that so many large firms were sourcing talent in the tens of thousands is troubling.
Will There Really be H-1B Change?
Trump's talk on H-1B is tough, but beyond the travel bans shot down by various courts, his administration has left immigration largely untouched. Change may never arrive, either. Republican Hindu Coalition President Shalabh Kumar
told
Indian business owners earlier this year: "There will be a need of more H-1B visas. The number of people on H-1B from India is certainly going to increase. As such, I visualize need of more IT workers in the U.S." India's External Affairs Minister Sushma Swaraj
suggests
she may have Trump's ear on H-1B:
Currently there are four bills in the US Congress about curbs on H1B visas. We are engaged with the US at very high level regarding this. We are making all efforts [through diplomatic channels] to ensure these bills are not passed. So there is no reason to worry about it as of now.
Swaraj added that there had been "flip-flopping" on the program long before Trump, and the number of available visas (as well as applications) has risen steadily since its introduction in 1990. The H-1B application process starts April 3. It will begin without President Trump's involvement or input, and making systemic changes during the application process will be difficult (if even possible). At this point, it seems Trump's tough talk on H-1B was little more than grist for his constituents' mill.