[caption id="attachment_139183" align="aligncenter" width="1000"]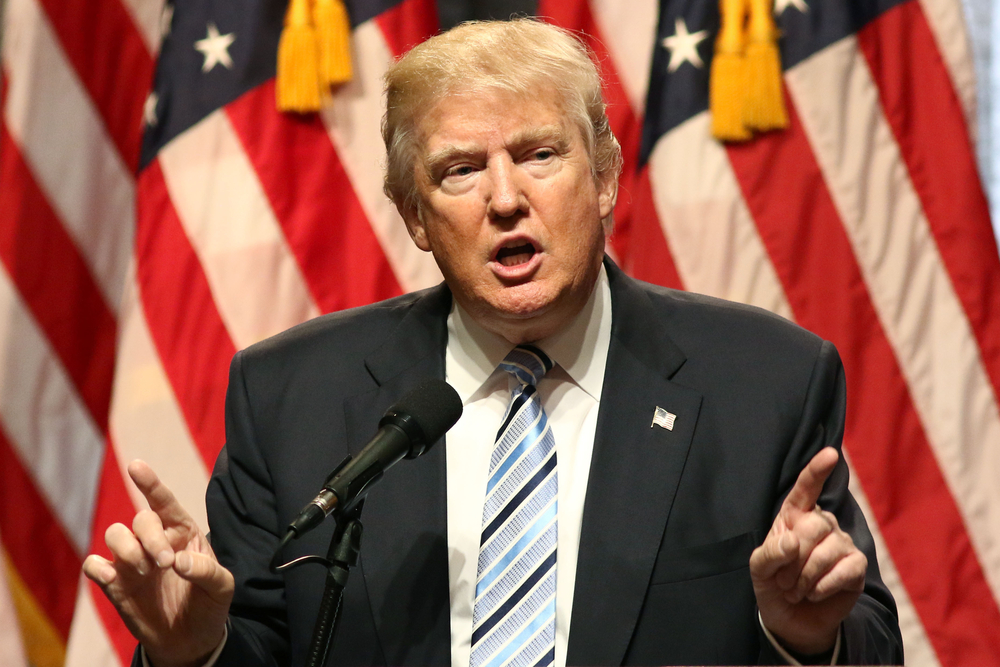 H-1B under Trump is under fire.[/caption] As many wait for the Trump administration to
make a big move
on H-1B visas, it seems the government is going after those related to visa holders. Spouses of H-1B visa holders are the target this time. Trump's White House
plans to eliminate a provision
that allows those who are married to H-1B visa holders to work stateside under the H-4 visa while the H-1B holder is navigating the green card approval process. The Department of Homeland Security (DHS) didn't say why it was moving forward with this proposal now, only citing the "Buy American, Hire American" executive order Trump signed in April. A formal process for revoking H-4 visas hasn't been initiated. However, the move already has some wind at its back. Well before the executive order, a group called 'Save Jobs USA' petitioned to have the Obama-era rule about H-4 visas reversed. This group is made up of former tech employees who claim to have lost their jobs as a direct result of the H-1B visa. It's a terse back-and-forth, with Save Jobs USA
asking
for congressional intervention:
Save Jobs filed a lawsuit challenging the DHS's decision to provide work authorization to H-4 spouses and asking the court to permanently enjoin (i.e., stop) DHS from issuing such work authorization. DHS promptly asked the court to dismiss Save Jobs' complaint for lack of standing, meaning that Save Jobs cannot identify an injury "fairly traceable" to the H-4 rule that the court could remedy. DHS also maintains that Congress did not intend to protect Save Jobs' members from "generalized concerns" that more nonimmigrants in the work force may make it harder for those members to find jobs. Save Jobs contends that only Congress can decide which visa categories may include work authorization. According to Save Jobs, DHS can only issue regulations allowing work authorization for those categories Congress has already identified. As a prime example, Save Jobs points to the laws Congress passed in 2002 to authorize employment for L-2 spouses (spouses of certain nonimmigrants working for multinational companies (L-1s)) and E spouses (spouses of foreign nationals who also are benefiting the U.S. economy through trade, investment or highly-skilled employment under certain treaties the U.S. has entered (E-1, E-2 or E-3)). Save Jobs contends that DHS may only issue regulations authorizing H-4s to work if Congress explicitly authorizes H-4 spouses to work.
The case was
dismissed with prejudice
in September 2016, and is currently tangled in the appellate process. It's not the only legislative action focused on visas; earlier this year, Congressman Darrell Issa (R-California) and Representative Scott Peters (D-Calif) took aim at the structure of the visa program via the
Protect and Grow American Jobs Act
. U.S. Citizenship and Immigration Services (USCIS), a division of DHS,
recently made it tougher
to have H-1B visas renewed for existing workers. An uptick in RFEs, or "requests for evidence," signaled that the government agency was starting to monitor H-1B visas. Premium processing for H-1B was also halted. Hardest hit by this proposal may be Indian women. An estimated 80 percent of H-1B recipients come from India, and roughly 90 percent of the 36,000 H-4 holders are women. It's worth noting that the DHS is only calling its shot, as there's currently no formal rule change in place. This proposal also doesn't prohibit spouses from traveling with H-1B visa holders; it only removes their right to work. But that's a drop in the bucket for 'job protection,' and may not dissuade many H-1B applicants. At this juncture, it's hard to say if the White House and DHS are chipping away at a perceived problem and trying to make good on a campaign promise, or doing just enough to ward off criticism.
Without actual action and sweeping policy change
, some may think it smacks of the latter.