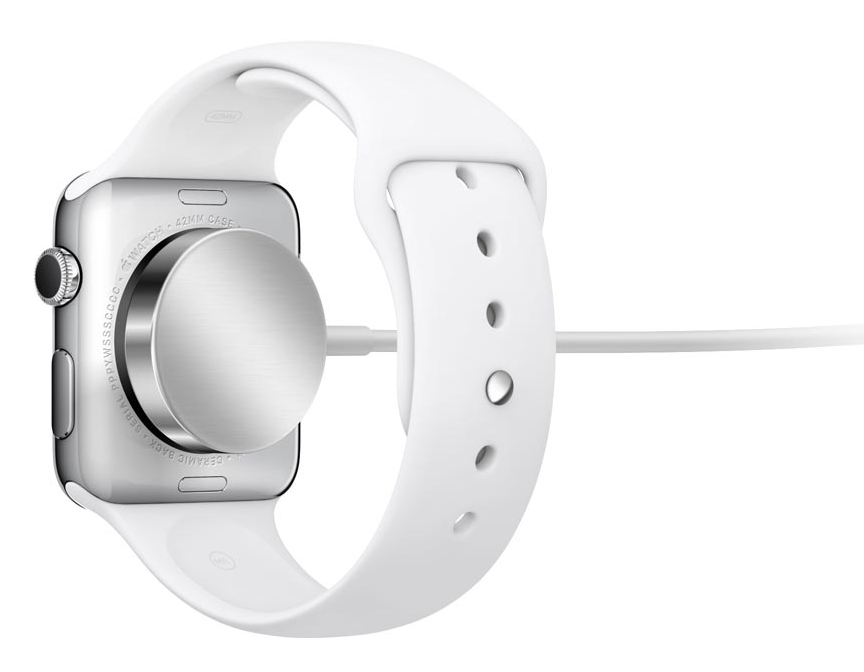 Apple
CEO Tim Cook admitted during a Q&A at the
WSJD Live Conference
that the upcoming Apple Watch would need to be charged once a day. Apple had spent the past month playing coy about the Apple Watch's battery life, which led some pundits and bloggers to hope that the company had figured out a way to make the device's battery last at least a few days between charges. Given the sophisticated hardware (the small form-factor packs in a heart-rate sensor and accelerometer, in addition to an "S1" proprietary chip and a sensitive touch-screen) and the expectation of near-constant use, it's clear that any wearers will need to charge their Watch pretty much as often as their smartphones.
Click here to find wearable electronics-related jobs.
Unless optimized for minimal power consumption, it's also likely that third-party apps could quickly drain the Apple Watch's battery power, similar to what happens now with poorly designed apps on smartphones. Apple design chief Jony Ive has spent the past several weeks talking up the Apple Watch's aesthetics, often harkening back to how timepieces ended up on the wrist only after centuries of lingering on pendants or in pockets. "It's fascinating how people struggled with wearing this incredibly powerful technology personally,"
he told Vogue
.
Upload Your ResumeEmployers want candidates like you. Upload your resume. Show them you're awesome.
While the Apple Watch is an evolution on many of the principles that guided the evolution of timepieces over the past several hundred years, the need to recharge the device on a nightly basis is a throwback to ye olden days, when a lady or gentleman needed to keep winding her or his pocket-watch in order to keep it running. Watch batteries were supposed to bring "winding" to a decisive end, except for those people who insist on carrying around a mechanical timepiece. But with Apple Watch's requirement that the user constantly monitor its energy, what's old is new again.
Related Articles
Image: Apple