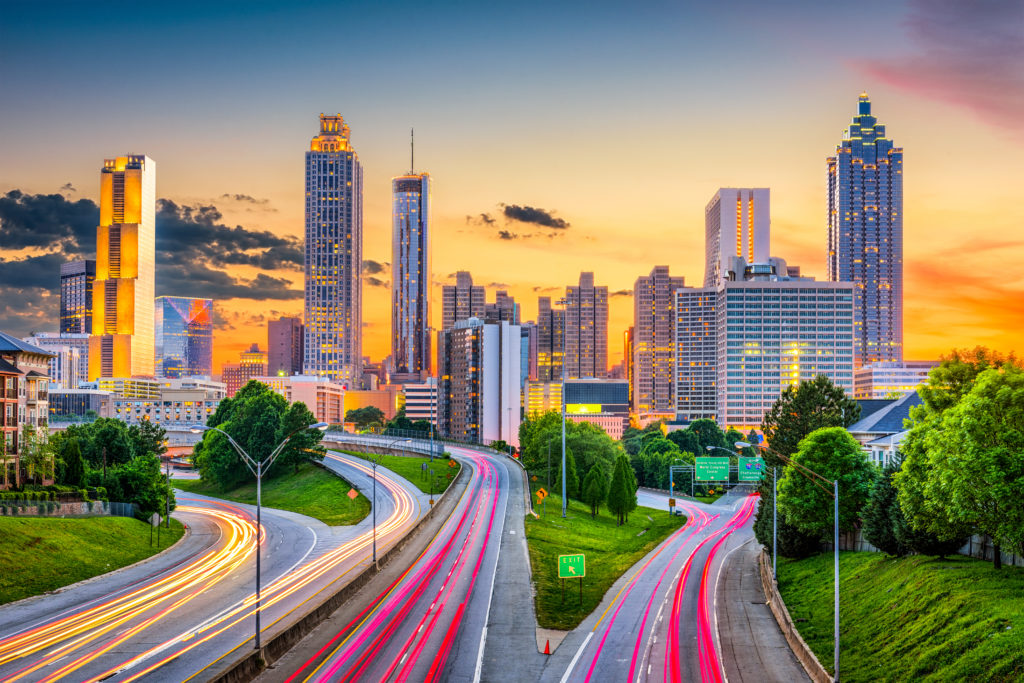 Atlanta has a growing reputation as a financial tech hub, as it's home to several major players in the sector, including First Data, Equifax, NCR, and Worldpay. But the southern city is also fertile ground for fintech startups, with many new companies emerging in the space. According to
FinTech Atlanta
, a coalition of companies that's aiming to establish the city as the global capital of fintech, there are more than 90 such startups in Georgia, with most of them housed in the Atlanta area. One is Kabbage, a billion-dollar startup founded in 2009, which recently secured
$250 million in funding
from SoftBank. What makes Atlanta a hotbed for these startups? Some factors include the established fintech ecosystem, access to partners and clients, low operating costs, a favorable regulatory environment, and an ample talent pipeline, as well as a host of startup incubators to provide support.
Incubators and Accelerators Fuel Fintech Startups
While most tech startups fail, Atlanta incubators have helped reverse that trend locally, with one tech incubator serving as the standard for startup success. The Advanced Technology Development Center (ATDC) at Georgia Tech University is one of the longest-running startup incubators in the country, and
90 percent of its graduates
are successful after five years. In 2015, Worldpay donated $1 million to the center to start a fintech accelerator program. There are currently 22 startups in the program, 10 of which have raised $42 million in early-stage funding. "We look to educate entrepreneurs who have ideas and are looking for support in terms of taking those ideas and creating viable businesses out of them," said Jeff Gapusan, the ATDC's fintech catalyst. "We'll work with startups all the way through the point they can scale and are past a certain revenue generation number and are a self-sustaining business." Gapusan said that the program generally aims for $1 million in annual recurring revenue for SaaS platforms, and $2 million for non-SaaS platforms. A couple of recent success stories from the program include First Performance Global, a card transaction platform that recently raised $17.5 million, and Greenlight, a smart debit card for kids that raised $7.5 million. ATDC doesn't take any equity in the companies, but rather provides mentorship and assistance. For Jeff Edrington, founder and CEO of startup Fee Favor, that's plenty. "If I had to put a dollar amount on the value of the support and mentorship that ATDC has provided me in getting my startup ready to launch, it would be in the seven-figure range," said Edrington, whose startup specializes in courthouse document retrieval and is a member of ATDC's branch in Athens, Ga. Besides ATDC, Atlanta has several large co-working spaces that serve as startup incubators, including Atlanta Tech Village, which is the fourth-largest tech hub in the nation, and Switchyards, which has more than 300 startups. Both are home to several startups; Atlanta Tech Village hosts a fintech incubator program called Finnovation, run by fintech startup Trust Stamp.
Atlanta Swimming in Tech Talent
The technology talent pool is one of the key strengths of Atlanta's fintech ecosystem, which bodes well for startups looking to hire talent. Several universities in the area produce top STEM graduates. According to a
WalletHub study
, Atlanta ranks second in the nation when it comes to the highest-quality engineering universities. Of course, it also helps that the city is a desirable place for tech talent. A recent
CBRE report
ranked Atlanta as the fifth-best city for tech jobs. Atlanta's relatively low cost of office space and manageable cost of living contributed to its spot on the list, in addition to factors such as job growth and median salary. In a recent
Dice Salary Survey
, Atlanta placed 17th on the list of top tech cities by salary. Atlanta has experienced tremendous job growth in recent years, with its total tech jobs growing by
47 percent
since 2010—which is 20 points higher than the national average.
Is It Really All About VC Funding?
Of course, a startup's success is all about scaling, and funding is vital. There's a debate about whether Atlanta has a healthy venture capital environment, particularly for fintech startups. In the
Technology Association of Georgia's FinTech report,
it noted that some feel "it's never been easier to start a business in Atlanta, but it's hard as ever to scale one." But money is out there for innovative ideas, whether it comes from Atlanta or not. Kabbage's latest investment stemmed from a Japanese bank, and First Performance received two investments from MasterCard. And as Gapusan notes, growth isn't always about VC funding. "One of the things we like to highlight is that it's not just the investment side, but a combination of partnerships in many different arenas that will help [startups] accelerate their growth," Gapusan said. "Having as many Fortune 500 companies as we do here, it's beneficial for startups to partner or find avenues of partnership with clients, which creates what I call non-diluted capital in the form of revenue for many of these startups." Overall, Atlanta has a healthy fintech ecosystem, and new companies are dipping their toes in the water. It may not be Silicon Valley, but nonetheless there are some ingredients that make the city special for fintech startups. "It's an exciting time to be in Atlanta and in financial technology, and I'm happy to be part of the effort to advance the cause," Gapusan said.