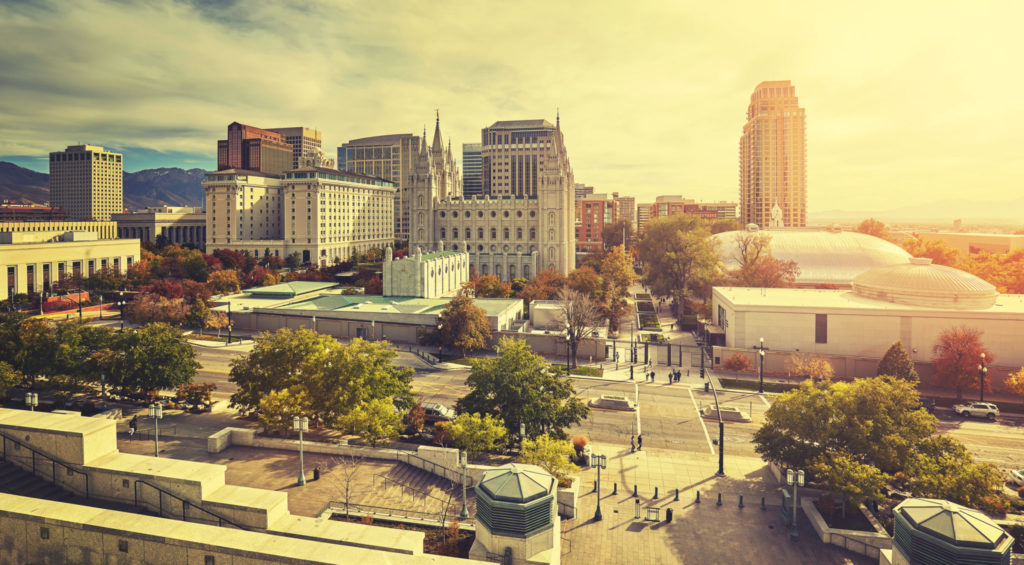 Although many folks might focus on California or New York as the nation's premier tech hubs, other states have emerged in the past few years as technological powerhouses in their own right. One of these states is Utah, which added tech jobs at a blistering pace in 2016,
according to data
from the U.S. Bureau of Labor Statistics (BLS). The Salt Lake City area is a prime driver of that growth, and it's easy to see why: there's a combination of low taxes, suitable infrastructure for business, a constant influx of talent, and a notable startup community. No wonder it became
Google Fiber's seventh city
to receive gigabit service—a lot of people need it to build the next generation of software and services.
According to a 2015 article in The New Yorker
, the influx of tech companies to the Salt Lake City region has ignited a predictable upswing in the number of houses being built. For example, over the past twenty years, the town of Draper, Utah—which sits between Salt Lake City and Provo—saw its population explode from 10,000 souls to more than 45,000. While not all the growth is due to the local tech industry, the presence of large firms and small startups has certainly helped. Despite that expansion, the overall cost of living in Salt Lake City remains slightly below that of the national average, according to
a breakdown by PayScale
. For new arrivals—or those who don't want the hassle of owning a home—average rents in the city recently hit $880 for a one-bedroom and $1,150 for a two-bedroom,
according to Zumper
. What does this mean for tech pros interested in Salt Lake City as a potential home? Opportunities abound, especially for those who specialize in "hot" skills, and the cost of living beats out other major cities. Are the "Silicon Slopes" (as some have tried to coin the area) the next "Silicon Valley," as that
New Yorker
article claimed? Maybe, maybe not—but it certainly is a major tech hub to watch.