While employers struggle to fill cloud-related jobs, they're not using certifications as a litmus test to help them identify the right candidates. While they'll demonstrate that you have some knowledge about the skills they're seeking, certifications aren't a magic bullet when it comes to making a hiring decision.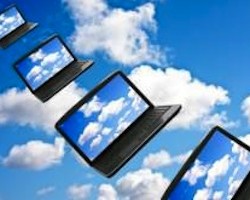 "Certification tells me they have knowledge of the topic, and cloud certification will help get them in the door for an interview," says Erin Swike, director of hosting provider Bluelock's client services. "But I won't make a hiring decision based on this alone. Practical experience is more important to me than certification."
Rackspace
recruiter
Dave Schreiber agrees. "If I run across someone who's applied for a position and has a
Red Hat
certificate, it'll guarantee them a foot in the door and a call for an interview," he says. "Once they're called in, they'll still be
evaluated for cultural fit
and technical competencies." Whether you seek certification should be based on where you are in your career. An IT veteran with 10 years of Linux experience, a proven track record and who's performed at the open position's level probably doesn't need a
Red Hat
certification, Schreiber says. But a recent college graduate or a professional who wants to pivot their career into the cloud would probably
benefit from a cloud certification
.
Not all Programs Are Created Equal
If you decide to pursue certification, be sure to pick the right one. Some programs attract the eye of recruiters and hiring managers more than others. For example,
Cisco's
CCIE certificate, for
Cisco Certified Internetwork Expert
, is one top-notch credential. "It's the gold standard," Schreiber says. "The technical training is rigorous, and someone who has achieved a CCIE certificate knows their stuff." Red Hat's Certified Virtualization Administrator, or RHCVA, is another well-respected credential, though Schreiber adds that any Red Hat certification will catch his eye. A newcomer to the certification world is the Cloud Credential Council, which offers programs for professionals from developers to system administrators and IT architects. The not-for-profit organization relies on its members for help creating vendor-agnostic certifications for entry-level and associate IT professionals. Its CCC Cloud Essentials course — offered through CompTIA — is designed for entry-level professionals, while its Virtualization Essentials courses are offered through a number of accredited training partners such as ITPreneurs, Equinox and EnterpriseGRC Solutions. The combined courses comprise the Cloud Technology Associate certification.
Training for Seasoned Professionals
CCC is currently developing a certification program for veteran professionals interested in cloud computing as architects, developers, service managers, administrators or security specialists. It hopes to begin offering the program in the second half of 2013, says Marcel Heilijgers, the organization's executive director. To develop the curriculum, the CCC has formed a working group with participants including from
IBM
, VMWare, Eucalyptus,
VCE
,
CapGemini
and
Deloitte
. Bear in mind that vendor-neutral certifications don't stop you from adding company-specific credentials. "In fact, we believe there is strong value in having both vendor-agnostic and
vendor-specific [certifications]
," Heilijgers says. CCC-certified associate-level training typically costs about $1,200 for a two-day program. Once it gets off the ground, professional-level training may be somewhat higher.
The Right Programs for You
When deciding which programs to take, there are several things to consider besides their fit with your job and career goals: price, location, frequency of course offerings, and delivery method — whether the program's taught
online or in a physical classroom
. Also, be sure to look at the provider's website to see who they list as training partners. It's probably worth running the name past users on different forums to see what others have to say about a program's value.
Add-On Certifications
Depending on the company, vendor-specific training may make the difference in getting you an office, notes Bluelock's Swike. "We're a
heavy VMware shop
, so I look for someone to have a VMware certificate," she explains. "My team handles managed services, so I might look for someone with a
Check Point Software
certification because we use Check Point as our
firewall
." Although Swike has yet to see a candidate come through with a vendor-agnostic certification, she's interested in that approach. "With the cloud and its multitenancy, you don't see a lot of people who have experience with a lot of different vendors, unless they're in a software-as-a-service environment," she says.