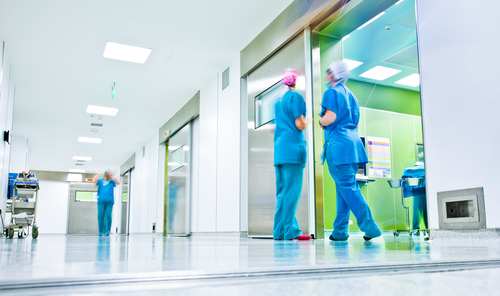 IBM, Oracle, Informatica and dbMotion are teaming with the University of Pittsburgh Medical Center (UPMC) on an enterprise-analytics project that will help physicians personalize patient care. Exact terms of the agreement were undisclosed. The initiative will center on a data warehouse integrating clinical, administrative, genomic, and other information together on the same platform. Analytical tools will then pick over that integrated data for insights that can lead to better patient outcomes, quality improvements, cost savings, and medical research. "UPMC, with the help of the Carnegie Mellon Software Engineering Institute, has methodically studied best practices in analytics both inside and outside of health care," Lisa Khorey, vice president of enterprise systems and data management at UPMC, wrote in an Oct. 1 statement. "We're now ready to turn what we've learned into action to support our goal of developing new models of affordable, effective, patient-focused health care." UPMC already stores some 3.2 petabytes of data, including electronic health records, and expects more to flood its system in coming years, including genomic information as the cost of sequencing genes declines. "This effort represents the new intersection of technology and patient care, enabling UPMC to find the most effective ways to manage and mine valuable health information," Dan Pelino, general manager of IBM healthcare and life sciences, wrote in an Oct. 1 statement. "This is the next logical step in UPMC's strategic plan, and in IBM's strategic partnership with UPMC, to build one of the most advanced information technology infrastructures in the industry." Hospitals and health-care groups have increasingly turned to analytics as a way to make patient care more efficient. For example,
GNS Healthcare recently announced
that it would feed claims and other health data from Aetna through its Reverse Engineering and Forward Simulation (REFS) platform to generate a model for determining individual risk of developing metabolic syndrome, a group of risk factors that increase the chances of coronary artery disease, type 2 diabetes, and strokes. Data analytics can also
help cancer researchers analyze cell-line databases
.
Consulting firm Frost & Sullivan recently predicted
that 50 percent of hospitals could be analyzing health data by 2016, compared to the 10 percent that currently utilize some sort of analytics package for health data. "Hospitals will increasingly invest in advanced data analytics solutions to monitor end-to-end care delivery across a variety of settings," Nancy Fabozzi, principal analyst for the firm's healthcare subdivision, wrote in a statement. "Due to growing competitive pressures, hospitals need to provide comprehensive reporting on performance and quality measures to a variety of stakeholders." Clearly, UPMC intends on becoming one of those data-crunching hospitals.
Image: VILevi/Shutterstock.com