[caption id="attachment_138057" align="aligncenter" width="1592"]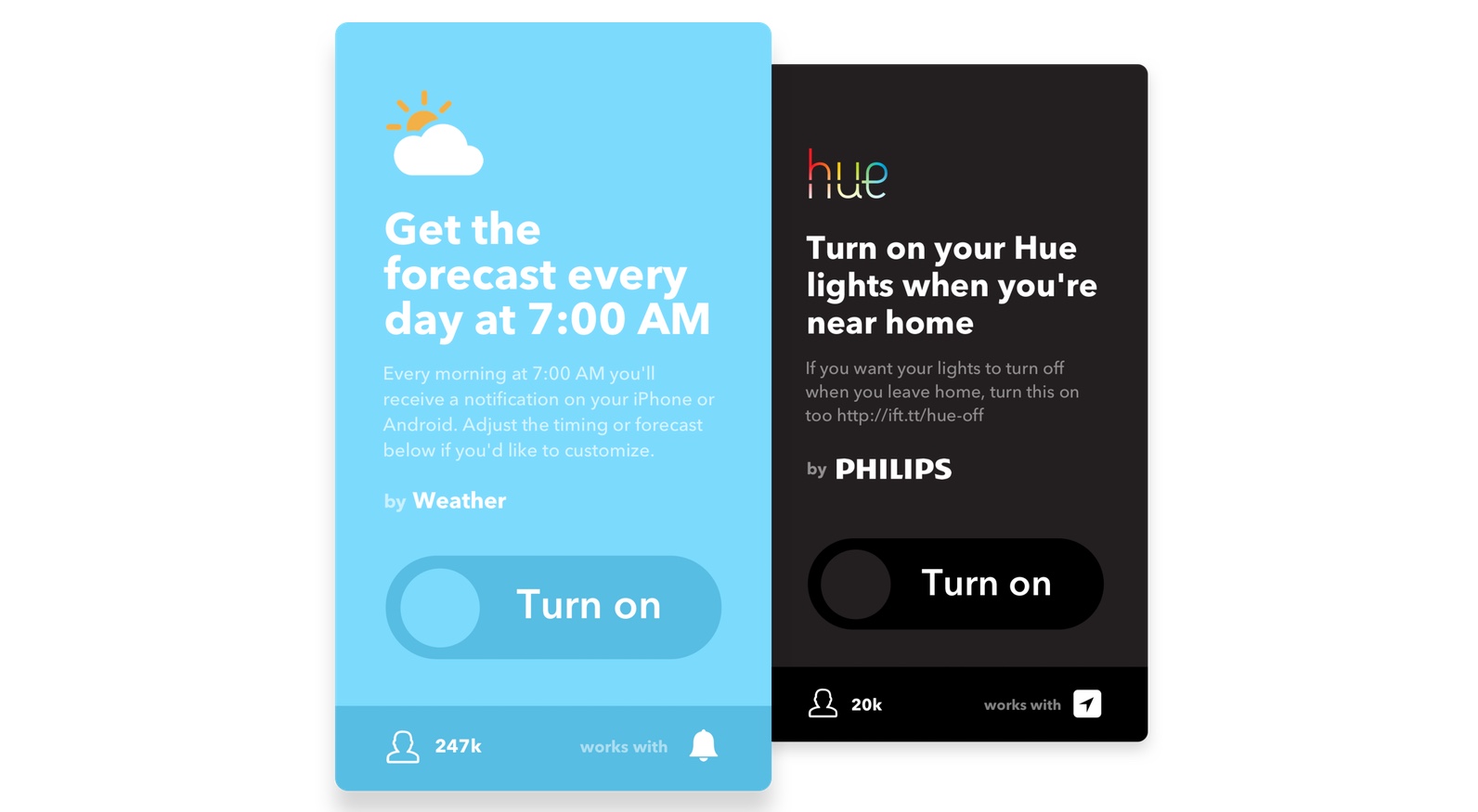 IFTTT Applet[/caption] IFTTT ("If This Then That"), the
service
that lets consumers automate just about anything online, is taking things a step further. The company is now ready to open up its platform to any business, meaning IFTTT web hooks can be integrated into any app or service. Previously, IFTTT was at the mercy of available hooks and whatever 'recipes' its users could cook up.
Three
months ago, it launched its Partner Platform with various Internet of Things (IoT) services such as Automatic and LIFX. Now it's ready to bring that functionality to the rest of the world. Utilizing Applets, businesses on IFTTT's Partner Platform can bring recipes to their native apps. Rather than making a web hook available and letting customers create their own recipes, businesses can now design their own and integrate them directly into apps. The upside is pretty obvious: businesses can use an existing back-end service to extend their apps, and customers don't need to fiddle with the IFTTT platform to take advantage of the recipes.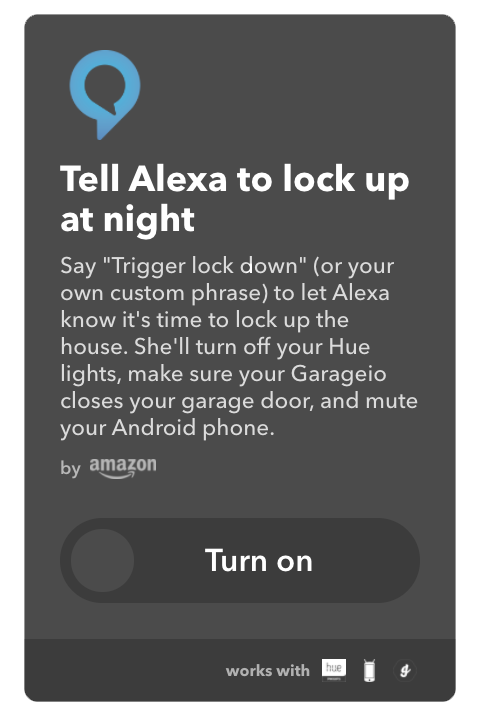 This functionality is also available to third-party developers and home automation hubs such as Amazon's Alexa. Applets are multi-faceted, so you can have a single in-app Applet toggle various services on or off as needed, which is a contrast to the single-operation functionality of recipes. IFTTT is positioning Applets as an evolution of recipes. In a statement, CEO and co-founder Linden Tibbets suggested its reach could be nearly infinite:
IFTTT Applets enable a future where all of our services work together. Every business is a technology company, and every tech company is rapidly becoming a service. Applets help those services integrate quickly and easily, in a way that we can all trust. We're building an internet that works for you.
The company has also redesigned its website and mobile apps to surface Applets, and plans to make Applets available to all users, not just businesses. That would be the purest example of recipes becoming Applets, but we shouldn't expect it any time soon: IFTTT says Applets will be added throughout 2017, hinting that individual use won't come for some time.