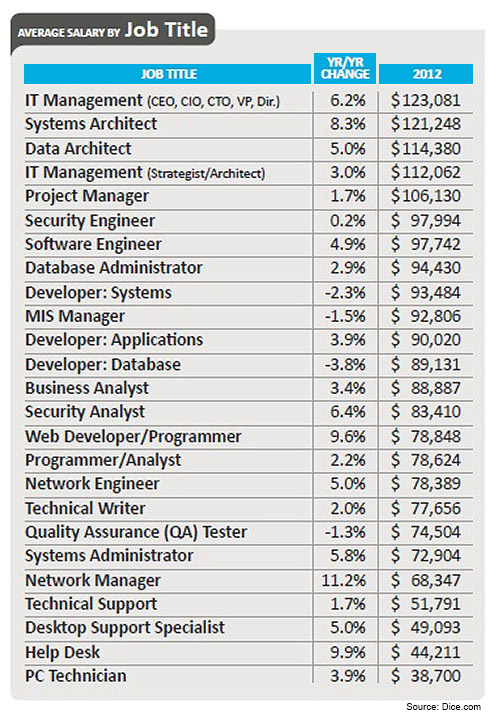 While overall tech salaries rose a relatively healthy 5 percent during 2012, closer study of the numbers reveals some clear -- and surprising -- winners and losers.
Among the winners: Network managers, who posted a whopping 11.2 percent increase in their average salary, to $68,347. Help desk workers also fared well, with salaries rising just shy of 10 percent. Indicators that more companies may move support functions back onshore could partly account for that.
Despite all the talk of business analysis becoming a critical need, pay for business analysts rose a lackluster 3.4 percent. Meanwhile, database and systems developers saw their compensation dip. In part, that shift may be due to the continuing growth of the cloud. As more of their computing resources move online, businesses need fewer in-house professionals to keep things moving.