Tech companies are known for their free food, gym memberships and myriad other perks. But it turns out that job rewards are the main motivator for driving employee engagement, according to a survey released Wednesday from human capital management firm
Ceridian
.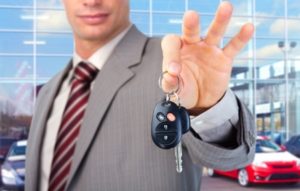 The survey found companies have to
understand personal and generational differences to effectively engage and retain top talent
. It surveyed 1,000 people -- Boomers, Generation X and Generation Y – about job rewards and recognition, performance reviews, and career satisfaction. It found job rewards - receiving monetary or non-monetary compensation for a job well done – are the top engagement driver overall. "A robust rewards program is an important engagement tool for employers," says Dave MacKay, President of Ceridian HCM. "…If an employer wants to deliver the type of rewards that their employees will value, they must tailor reward and recognition programs to account for generational differences, individual preferences and technological innovation." Among the findings:
70 percent of Gen Y respondents said they would like to see their companies offer non-monetary rewards. Days off, free food and tickets to shows, concerts or sporting events are the most popular non-monetary rewards
59 percent of respondents met with the boss last year to discuss job performance. Gen Y respondents and those in the job less than five years would like performance meetings throughout the year.
39 percent of respondents said interesting work was their top job motivator, especially for Gen Y and Boomers, followed by autonomy at 32 percent of respondents, and a good salary, 31 percent, a factor key for Gen X.
Flexible work hours, the option to telecommute, training opportunities and the chance to take on more responsibility were the most popular ways to make the job more rewarding. Gen Y is more likely to want more responsibility, Gen X wants flexible hours, and Boomers seek training opportunities and flexible hours.
Tech companies, meanwhile, have taken creative tacks to rewarding their top performers. Among them:
One Silicon Valley recruiter recently noted that he and his colleagues have noticed an increasing trend where young IT professionals seem to need constant rewards at work. He surmised it might be related to a generation that grew up where "everyone was a winner" and it was hard distinguish who was really doing well. The job rewards, as a result, help them make that distinction.