Microsoft plans on cutting back on its open jobs, according to a new report.
That new Bloomberg report suggests those cutbacks will impact multiple units within Microsoft, including cybersecurity and Azure. However, the company will honor current job offers to candidates, and continue to hire for critical roles.
In May, Microsoft announced a hiring slowdown for its Office and Windows divisions. In doing so, it followed other tech giants (including Meta, Salesforce, and Google) in curbing hiring. But even as Microsoft trims its hiring, it's intensely focused on retention: CEO Satya Nadella announced in an internal email that he would double the budget for merit-based salary increases, while the range for annual stock-based compensation would also rise. "The most meaningful increases will be focused where the market demands and on early to mid-career levels," he wrote. "We are also increasing Annual Stock ranges by at least 25 percent for all levels 67 and below."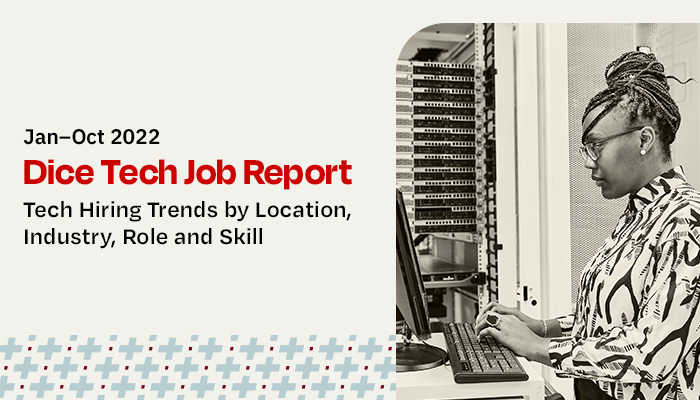 Find out which industries currently have the highest demand for tech professionals like you in Dice's latest Tech Job Report.
It's an odd time for some of the biggest companies in tech. While they still earn sizable profits, executives are curbing spending in the face of uncertain economic conditions. And yet they must also effectively grow and maintain their talent pools. The end result: hiring slowdowns, but bigger salaries for employees. For example, Amazon announced earlier this year that it would boost its maximum base pay for corporate and technology employees from $160,000 to $350,000. And despite hiring slowdowns at their respective companies, Meta (formerly Facebook), Google and Apple have spent the past few months locked in a salary-boosting "poaching war," especially in the white-hot arenas of augmented reality (AR), virtual reality (VR), and data science.
In other words, these tech giants will continue to pay notably high salaries well into the future, no matter what the economic conditions. But in the meantime, it seems that cautious executives are engaging in a bit of belt-tightening—even as they continue pouring cash into certain key projects.
---
Sign Up Today
Membership has its benefits. Sign up for a free Dice profile, add your resume, discover great career insights and set your tech career in motion. Register now