[caption id="attachment_15139" align="aligncenter" width="500"]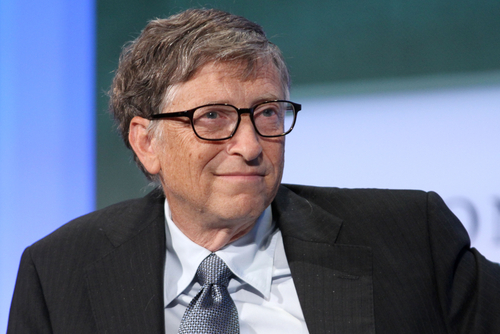 Whoever takes that top slot, remember: this man is watching your every move.[/caption] Microsoft is reportedly in the final stages of its search for a new CEO, according to Reuters and other news services. As the company heads into this last stretch, however, no frontrunner for the top slot stands out. Bloomberg Businessweek suggested in a
lengthy Dec. 13 report
(based largely on information from unnamed sources "familiar with the matter") that Qualcomm COO Steve Mollenkopf was under consideration for the job,
only for The Wall Street Journal
to report hours later that he would instead become CEO at Qualcomm. Microsoft's board is reportedly mulling over a mix of Microsoft executives and external candidates, a few of whom seem to have faded as contenders in recent weeks. Former Nokia CEO Stephen Elop was a top runner for quite some time, but
enthusiasm for him is waning
. Unnamed sources speaking to various pundits and journalists over the past few months have cited Ford Motor Co. CEO Alan Mulally as under consideration by the board, but he also seems increasingly unlikely; although he boasts extensive experience running major enterprises, his unfamiliarity with the technology sector is widely perceived as a liability. And over the Thanksgiving holiday, AllThingsD reported that Microsoft executive (and former Skype CEO) Tony Bates was "Silicon Valley's choice" for the top slot, with an ideal mix of management skills and technical knowledge. "Those I spoke to said Bates had all the right assets, making him 'the best candidate across all of the various criteria,' said one source,"
Kara Swisher wrote
. "'Tony is a bold choice that would say a lot to the rest of the tech world that Microsoft is ready to engage,' said another source close to the company." However, it's questionable whether those unnamed Valley executives reflect the true thinking of Microsoft's board. Another Microsoft executive, Satya Nadella, is also considered a strong candidate, given his background in running the company's cloud operations. But with nobody seeming like a shoo-in for CEO, it's anyone's guess who'll ultimately take Microsoft's reins in 2014.
Image: JStone/Shutterstock.com