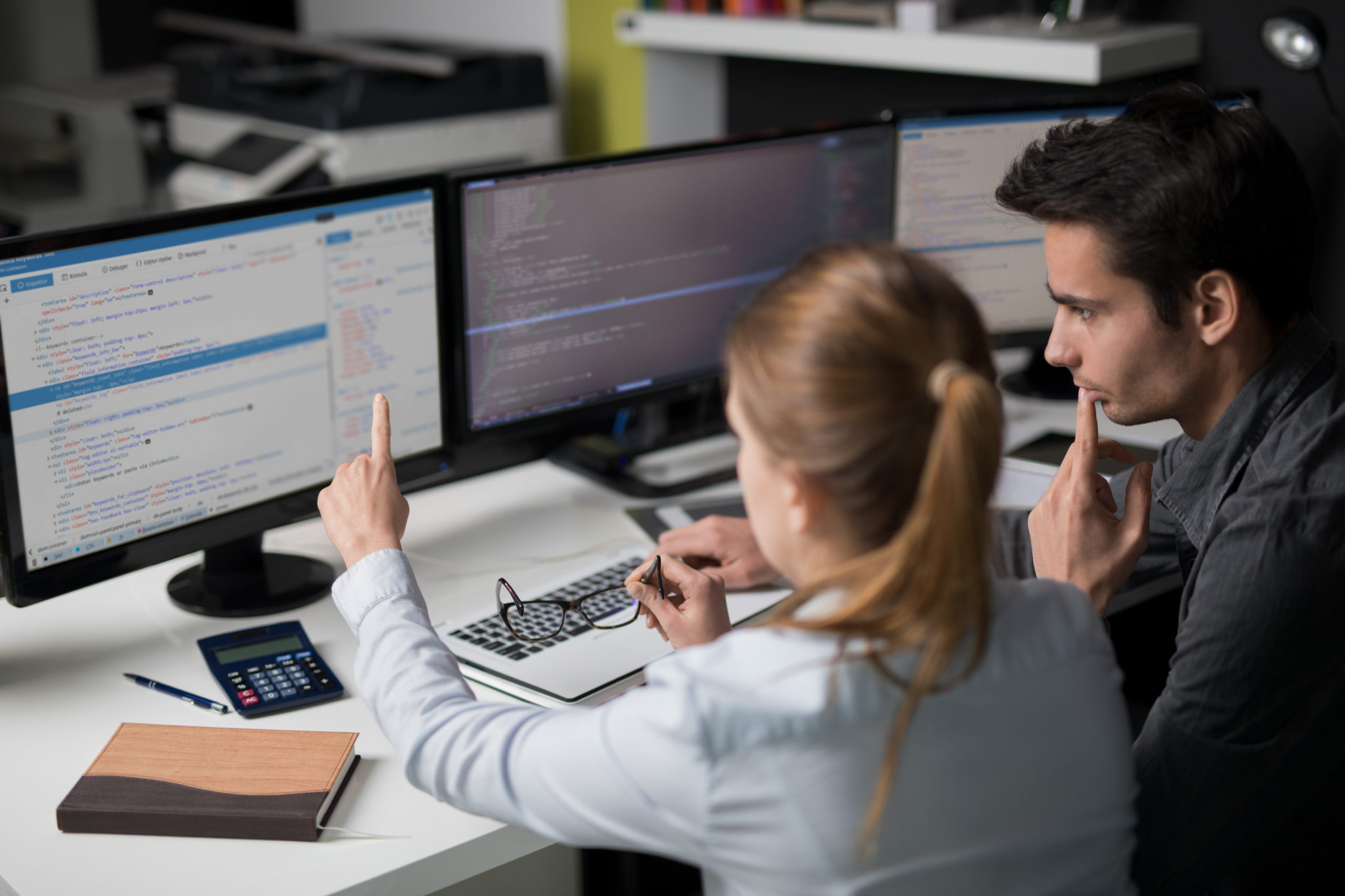 The tech industry romanticizes youth. When people think of developers, they tend to picture fresh-faced college grads building the latest and greatest apps. A new study shows why that conception may be wrong.
SmartAsset
recently examined job titles to discover the number of Millennials in each occupation. Pulling from the Bureau of Labor Statistics (BLS) 2016 population survey, SmartAsset found that none of the top five jobs held by Millennials were
related
to the tech industry. The top position for millennials, Statistician, might be considered as a job most
affected
by technology. As SmartAsset notes: "The advent of big data availability and new technology to analyze it has made being a statistician a fast growing and lucrative occupation." The same can be said for the third-place job for Millennials, Financial Analyst. It's not until the seventh spot we see an identifiable 'tech job.' Of the 205,000 Web Developers in this country, 77,000 (or 37.56 percent) are millennials. Further down the list, in thirteenth, is the familiar "Software Developers, applications and systems software" job title: some 490,000 of the 1,483,000 developers in this country are Millennials (or 33.04 percent). [caption id="attachment_145300" align="aligncenter" width="600"]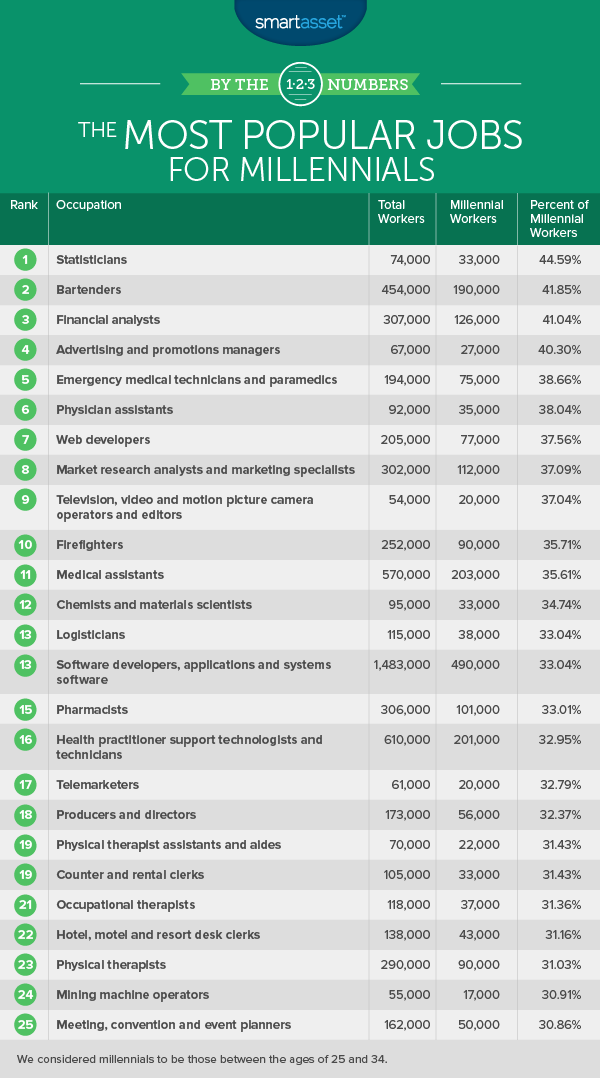 Millennials aren't taking all the tech jobs[/caption] Curious which jobs are more popular than tech? Bartenders rank second on the list. Advertising and Promotions managers are fourth. Emergency Medical Technicians and Physicians' Assistants also rank ahead of Web Developers. Television and Motion Picture Camera Operators and Firefighters rank higher than Software Developers. SmartAsset's findings fly in the face of popular thinking. While it's clear Millennials make a good showing in tech – they held roughly one-third of the tech positions that made this list – they're not saturating it. (The study also points out it's not always about money; the average salary for a Firefighter is $48,000 per year.) Millennials may have grown up with more technology and connectivity than any generation before them, but we're reminded how much they mirror their predecessors as they enter the workforce. More seasoned professionals, meanwhile, have plenty of opportunities available to them.