Mobile application developers can expect a good year in 2013. Among other things, their pay is expected to rise by 9 percent.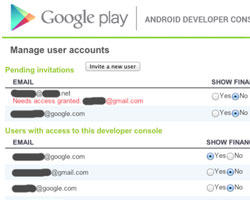 Behind those numbers, which come from Robert Half Technology, is something simple: Supply, demand and general agreement that the use of smartphones, tablets and other connected mobile devices is going to explode. Cell phone manufacturer Ericsson says that by 2017 there will be 4.4 exabtyes of monthly mobile data traffic worldwide (that's 4.4 billion gigabytes). By then, some 3.1 billion smartphones will be in use, and .they'll all be loaded up with apps. Next year will also see the true beginning of Windows 8 mobile app development, though it's not clear just how vibrant that market will be. (What have you heard? Tell me by posting a comment.) My guess is that Microsoft will continue to do whatever it can to encourage the creation of apps for both the consumer and enterprise spaces, of course. The question is will the market respond, at least in the short term? Who wants to go first?
Enterprise Mobile
I was interested to see that SAP plans to add support for Windows 8 mobile app development through its SAP Mobile Platform. That's one big step in the right direction for Microsoft. On the other hand, Salesforce.com CEO Marc Benioff said Windows 8 will be the "end of Windows," so I guess we'll just have keep watching. But don't make the mistake of assuming that all these new mobile apps will be crossword puzzles, restaurant reviews, shopping buddies and photo editors. The best-compensated app developers are finding happy homes within companies that want to develop better mobile workflows for their own operations, or reach out to customers via some kind of interactive connection. For example, there's at least on app that lets you take a photo of a check to deposit in your bank. Those developers deserve a nice holiday bonus. Doing mobile app development like that--cross-platform mobile app development, to be specific--may not be as much fun as coming up with a new variation on Solitaire, but it's where the money is.