Cloud specialists placing a premium on Platform as a Service skills may be wondering if it's such a smart approach. A
recent report by the 451 Research Group
raises the question of whether PaaS will eventually morph into one of two cloud sectors – Software as a Service or Infrastructure as a Service, reports
Network World
.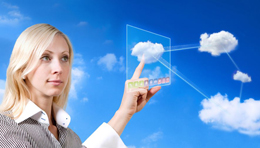 It was just two years ago that some cloud specialists declared that IaaS had become a commodity and
PaaS was the place to be for innovation
. While a number of standalone PaaS companies exist in the market, notes Network World, the space could see consolidation as SaaS and IaaS companies like Salesforce.com and VMware offer their own PaaS services.
Skills in Demand?
What does all this mean for jobs? For now, they're still out there. For example, Ericcson is looking for a senior director of engineering for platform SW/PaaS in San Jose and
Rackspace
is seeking a software developer, Test III PaaS, in Austin, Texas. 451 says, "PaaS will most likely survive as a category, but not necessarily as we know it today." In other words, PaaS positions will continue to live on, but not necessarily at pure play PaaS companies. Think of the security software industry, for example. Or, more specifically, RSA Security, the security software vendor that was
acquired by storage giant EMC in 2006
. The following year, RSA's CEO Art Coviello declared that
standalone security companies were doomed
, and that security would end up as a feature offered by storage makers and the like. As SaaS and IaaS businesses extend their PaaS offerings, they, too, will likely be looking for PaaS developers and other IT professionals. As a result, PaaS skills aren't likely to become passé anytime soon.