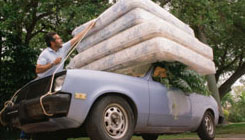 Apple
has hired a
star from British retail
to fill the gaping vacancy in its own retail operations left by the departure of Ron Johnson to JCPenney.
John Browett
, CEO of Dixon's since 2007, jumped to that role from leading Tesco's successful online shopping site. His
appointment has sparked speculation
that the consumer electronics icon plans a push in Europe.
Alcatel -Lucent
has named
Michel Emelianoff
its new president for enterprise, effective Feb. 1. He replaces Tom Burns as head of the company's enterprise business. Emelianoff, who has been with the company since 1998, most recently was vice president and general manager for Alcatel-Lucent's Data & Security Solutions business.
Big Fish Games
has named
Wibe Wagemans
as vice president and general manager of mobile. He comes from Angry Birds maker Rovio, where he was senior vice president of global brand advertising.
Polycom
also has a new vice president of worldwide systems engineering in
Ashan Willy
. He comes from Juniper, where he was vice president of systems engineering, worldwide commercial business, and previously directed worldwide strategy and planning for Cisco's collaboration business. Healthcare incentives technology vendor
IncentOne
has named these members of its leadership team:
Hedy Foreman
, chief operating officer;
David Guda
, chief technology officer and
Courtney Fawcett
, chief financial officer. Foreman was senior vice president and CIO for Health Dialog. Guda and Fawcett come from Health Dialog as well.
Ellie Mae
, a provider of residential mortgage automation technology, has named
David Robbins
as CIO. He formerly was chief technology officer at NetApp.
Denise Cody
has been named senior director of information technology at
AIB School of Business
, Des Moines, Iowa.
Dr. Sameer Badlani
has been named chief medical information officer at the University of Chicago Medical Center. He will continue as assistant professor of medicine at the
University of Chicago
. He previously was associate chief medical information officer.
Catherine Sanders Reach
is now director of law practice management and technology for the
Chicago Bar Association
. She previously was director of the Legal Technology Resource Center at the American Bar Association.
Mitra Dutta
has been named interim vice-chancellor for research at the
University of Illinois-Chicago.
She was head of the Department of Electrical and Computer Engineering.
Progressive Insurance
has made these changes:
David Williams
is now senior network planning analyst.
Sreenidhi Samala
is now IT applications programmer lead.
Progress Software
has promoted
Shelley Chase
to senior architect.
Brian Chappel
is now principal quality assurance engineer.
Jeff Johnson
has been promoted to R&D manager at medical device vendor
Boston Scientific.
He previously was process development engineering manager.
Douglas Pavik
is the new technical business analyst for mobile devices. He was manager of Web development at Creative Memories.