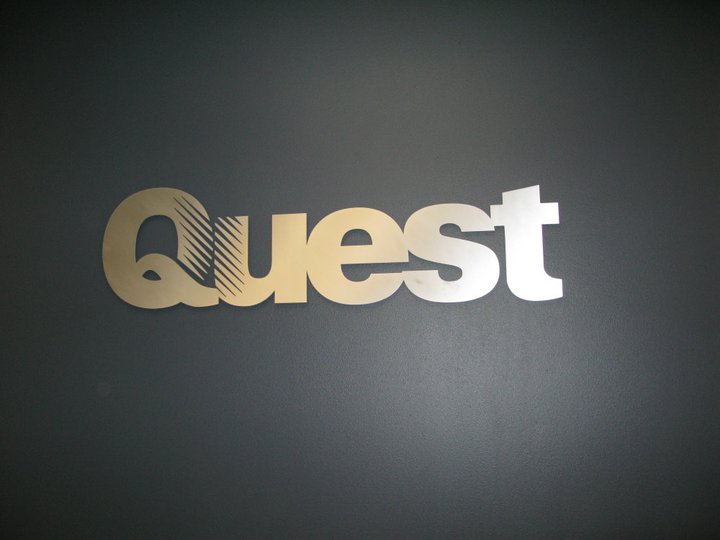 Quest Technology Management
, a Sacramento, Calif., -based technology management company, is in the midst of expanding. It's set to open a second full-service data center this summer in Roseville, Calif. While the company wouldn't commit to the exact number of people who'll be hired at the new facility, it did tell us that it's growing its headcount by 15 to 20 percent each year. Quest currently has 180 full-time employees in the U.S. In a press release, Tim Burke, the company's president and CEO, said the decision to expand was driven by "our customers' increased demand to outsource IT infrastructures and lower their CapEx and OpEx costs with managed and cloud services." The Roseville facility will be a 24/7 network operations center, offering co-location, business continuity and disaster recovery, and managed cloud services.
Click here to find data center jobs.
Jobs at Quest
According to Beckie Caskey, a human resources generalist at Quest, the company is initially recruiting candidates for
network operations
and
help desk support
. Since it offers a broad portfolio of cloud, managed and professional services, a wide variety of full-time and contract positions are available at any given time. These positions include
network engineers with Cisco VOIP expertise
as well as full-time
senior network engineers
with
Windows 2003
,
Exchange 2003
, and at least two years of active directory expertise. There are also
project manager positions
, as well as slots for people with network infrastructure experience in healthcare, banking or government agencies.
Navigating Quest's Job Postings
People responding to a job posting should pay close attention to the position's requirements. All of Quest's listings are very, very detailed, including a long rundown of the nature of the work and what's expected of candidates. Make sure you have the relevant experience and hold the necessary certifications before you apply. Currently, Quest is recruiting people with a variety of professional backgrounds and experience levels.
The Interview Process
Quest's interview process is much like any other technology company's. Caskey says that candidates should expect a technical screening and interviews by managers and engineers. The company starts with phone screens and, depending on the position, you could be interviewed three times. She recommends that you research the company and its industry thoroughly to understand Quest's products, services and competition.
See more Landing@ stories here.
What Makes a Good Fit
Caskey describes Quest's culture as customer-oriented and customer-driven. Candidates need to demonstrate their ability to work in an ever-changing environment. The changes involve not only the company itself, but also its technology and the customer environment, she says. Candidates with customer experience certainly have an advantage in the process. Whether speaking to seasoned professionals or new graduates, Caskey's advice is similar: "They need a willingness to learn in a fast-paced environment that is constantly evolving within the technology industry," she says. Candidates need to have a "willingness to respond and support the IT challenges of a variety of end users from a diverse customer base."
Related Stories
Image: Quest Technology Management