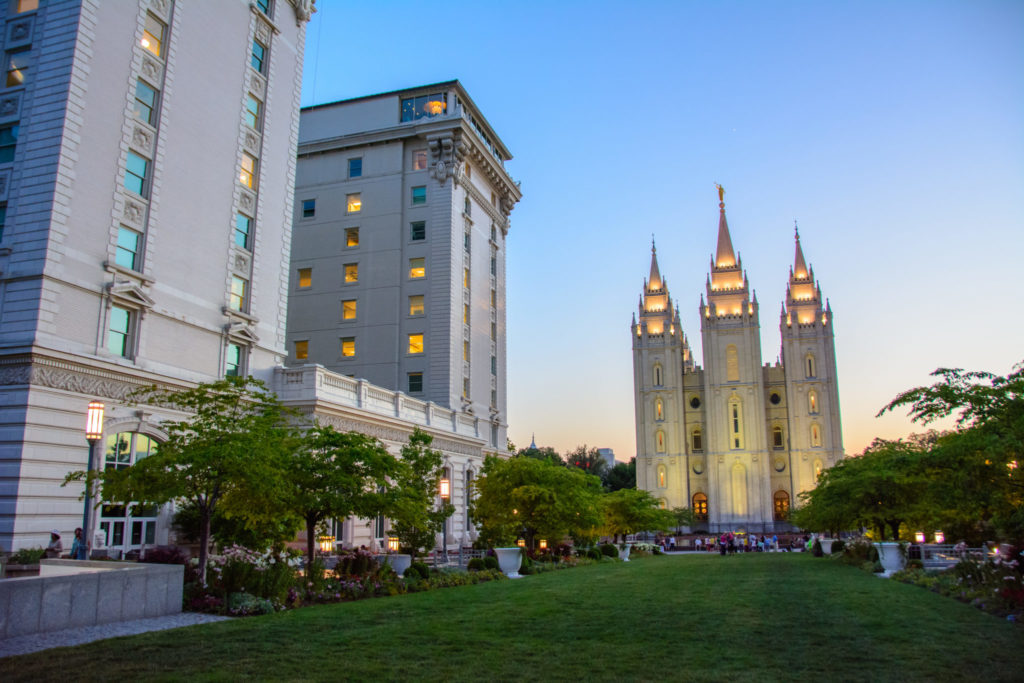 When Salt Lake City enters the conversation, a number of images may come to mind: snow-capped mountains, a button-down dress code, and the Mormon faith. Vibrant nightlife, hip cafes and youthful population aren't likely near the top of the average person's list. Indeed, some still perceive Salt Lake City as lacking the "It Factor" of other tech-minded cities such as Austin—the epicenter of entrepreneurial cool—or even Silicon Valley. Nchopia Nwokoma, who moved to Utah in her mid-20s, started
Young Professionals Salt Lake City (YPSLC),
a nonprofit group that she listed on meetup.com. The YPSLC currently has nearly 3,000 members, many of them outsiders who were recruited for work here but hesitated to come because they didn't know people—or what the city had to offer. "My fears were that I was going to be the first non-LDS in the state—I'm going to be one of the only black people, one of the only people who drinks—what am I going to do?" Nwokoma said. "There wasn't a lot of information out there, so I didn't know what to expect." But Nwokoma found the city to be clean and
affordable.
She quickly met leaders in both the tech community and government. "It's a very accessible town, so it's really easy get it touch with your government and make change and the community will embrace it," she explained. "It's like being a pioneer all over again. I want it to be home. I worry about the day where something calls me away." The YPSLC goals are twofold: Provide opportunities for the city's next generation of leaders, and attract young professionals to the region by promoting the city as a friendly place to live, work, and play. "We work closely with the downtown alliance to provide services to young professionals, highlighting and promoting the experiences found in downtown and making sure people who want to hang out in the downtown area have places to go and things to do," Nwokoma said. In addition to making recent transplants feel welcome in the city, Nwokoma said part of YPSLC's three-year roadmap is to promote the city to prospective workers: "We want people to realize [that] moving here isn't the kiss of death. If you meet people in the community, if you connect with leaders in the community, you're gonna love it, and almost 100 percent of the time that is the case." Lara Fritts, director of the Department of Economic Development for Salt Lake City and a recent transplant from Washington, D.C., said she felt similarly to Nwokoma: "I think there is this national and international stereotype of Salt Lake City, and what I found when I arrived was the opposite of what I had anticipated." Fritts said she is proud of her team's efforts to bring in new tech companies, noting they believe these companies (and their young employees) prefer to be in vibrant downtown areas. "We are mindful of providing dining, arts, and entertainment because people want to live in cool places—part of what makes a city cool is having those options," she said. Those options include a new $123 million performing arts theater with 2,500 seats, the mass-transit TRAX line,
Google Fiber connectivity throughout the city,
and a throng of housing initiatives designed to increase density downtown. "Retail follows rooftops—there is a density opportunity in Salt Lake City and we are seeing that," Fritts said. "As cost of land becomes a little bit higher, we are seeing developers build up." The city saw 4500 units of new housing built in the central area in 2016, and Fritts said the city is on track for that in 2017. As housing costs begin to rise, the city is keeping a close eye on affordability, and, in the words of Salt Lake City Mayor Jackie Biskupski, making it a place for everyone. The local government plans on bringing aboard a workforce development manager next year to promote Salt Lake City's quality of life. Like Nwokoma, Fritts noted that Salt Lake City does have more work to do when it comes to improving diversity in the city. "We have heard about the challenges businesses have in getting diversity, but we are working hard here to foster an increasingly diverse workforce," Fritts said. "We want people to know Salt Lake City is a place where if you're different, you can be accepted."