Semperical, a San Jose, Calif.-based startup non-profit, has completed a pilot program that coaches and trains adults with high-functioning autism and Asperger's Syndrome to conduct software testing and QA services.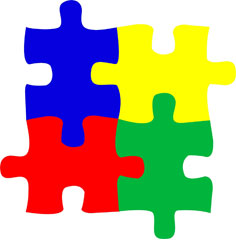 Adults with these conditions tend to have excellent visual skills, attention to detail, are highly focused and show great perseverance, says Jennifer Sullivan, a consultant with the Morgan Autism Center in San Jose. Semperical plans to leverage those skills for its testing and QA business. Founder and CEO Steve Perricone says these workers could generate results twice as fast and twice as accurately as his competitors. "We have a very talented workforce that has been untapped," Perricone says, noting there are an estimated 150,000 to 300,000 STEM-centric adults with high-functioning autism and Asperger's Syndrome. However, an estimated 85 percent of them are underemployed or unemployed.
Training, Coaching in the Cloud
When Perricone launched Semperical two years ago, he wanted to create a software platform where adults with high-functioning autism and Asperger's could be trained and coached for software testing and QA jobs. Semperical teamed up with the non-profit Specialists Guild in San Francisco to deliver its curriculum to pilot participants via the cloud. At the end of their training, 10 of the original 12 participants received the International Software Testing Qualifications Board certification. Perricone plans to launch another training group at the start of 2014, and follow with a new group each quarter after that. His goal is to build up his workforce to 1,000 people. Initially, Perricone envisioned workers would come to the company's physical site. Then he spoke to Temple Grandin, noted author of
The Autistic Brain
and a woman with high-functioning autism herself. She pointed out that some of Perricone's workers might have trouble getting to the office. Thus, the concept of a remote Semperical workforce was born. Remote working will also minimize the chance of workplace issues cropping up, which have been problematic for some with autism or Asperger's. People with autism may have trouble following verbal instructions and discussions, as well as a lack of social skills, such as detecting when someone is angry. Autistic adults also tend to be blunt, which can offend fellow workers, bosses or executives, both Perricone and Sullivan note. "I've met people who have a master's degree in computer science, but they can't hold a job for six months because they lack these social skills," Perricone says. "But we have a variety of training techniques and coaching that we use to help them. Most of our managers will be people without autism, but they will have a great understanding of what is needed for people with autism."
Not Alone
Several companies have expressed interest in using Semperical's business. Perricone pays his workers the industry standard for beta testers across the board. "This is not a charity for the workers or the company," he says. Other companies are following Semperical's path. SAP, for example, plans to hire 650 software testers who are autistic, according to the San Jose Mercury News.
Freddie Mac
is offering data analysis internships to autistic adults, and Salesforce.com uses software testers who are autistic, as well, notes Gigaom. Semperical plans to launch its business in the U.S., then expand elsewhere in North America and license its program internationally. Says Perricone: "Our company is still in its early stages. But failure is not an option. It has to work. These people deserve good paying jobs and work."