[caption id="attachment_8186" align="aligncenter" width="618"]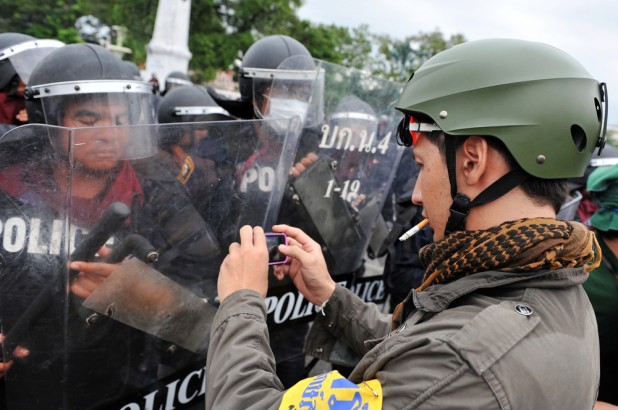 Every day, people are finding new uses for smartphones.[/caption] It finally happened: smartphones are on track to surpass feature phones in worldwide shipments this year, an event long predicted by pundits and analysts. The analysts in this case are from research firm IDC, which predicts vendors will ship 918.6 million smartphones this year—good for 50.1 percent of global shipments. Lower smartphone prices and the rising prevalence of 4G networks are helping spur that adoption, in addition to increased smartphone purchases in countries where, thanks to a burgeoning economy, more people have more cash for lifestyle items: IDC calls out China, Brazil and India as top examples of those countries. "While we don't expect China's smartphone growth to maintain the pace of a runaway train as it has over the last two years, there continue to be big drivers to keep the market growing as it leads the way to ever-lower smartphone prices and the country's transition to 4G networks is only just beginning,"
Melissa Chau
, senior research manager for IDC Asia/Pacific, wrote in a March 4 statement. "Even as China starts to mature, there remains enormous untapped potential in other emerging markets like India, where we expect less than half of all phones shipped there to be smartphones by 2017, and yet it will weigh in as the world's third largest market." China held the top of IDC's list of smartphone market-share, with 30.2 percent of the worldwide market, followed by the United States with 12.1 percent, India with 10.3 percent, and Brazil with 4.4 percent. China and the United States also stood at first and second, respectively, in the rankings of countries with the most smartphone shipments, while the United Kingdom came in third and Japan in fourth. "Now that smartphone users constitute the majority of all mobile phone users in the United States," read the research firm's note, "IDC expects slower growth in the years ahead." The constant competition among the various smartphone platforms—including BlackBerry, Windows Phone, Android and Apple's iOS—is helping drive interest and growth, it added. While smartphone builders such as Google, Apple, and Samsung are the most obvious beneficiaries of the explosion in smartphone use—not to mention the carriers behind the wireless networks that allow all those smartphones to actually do their thing—there's also a lot of good news for third-party developers building apps. A bigger market for smartphones means more need for mobile software, and thus more profits from apps and cloud services.
Image: 1000 words/Shutterstock.com