Not all Amazon employees are happy with the company's recent compensation changes.
According to a new report in Business Insider, some employees have seen their pay significantly jump—while others are disappointed with relatively tiny raises, especially once inflation is considered. "The very people from the warehouse level to the corporate side are not seeing a massive increase," one anonymous employee told the publication.
Meanwhile, new Amazon CEO Andy Jassy took home $213 million in compensation in 2021, according to a new analysis. The bulk of that compensation is $211.9 million in stock awards, most of which will vest over the next five to 10 years.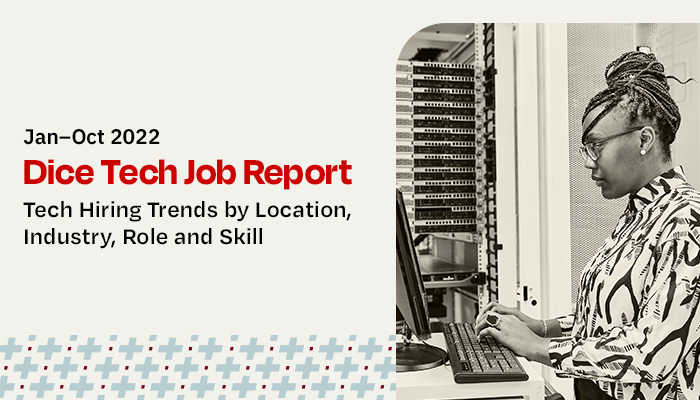 Find out which industries currently have the highest demand for tech professionals like you in Dice's latest Tech Job Report.
In February, Amazon announced it would raise the maximum base pay for corporate and technical employees to $350,000, up from $160,000. According to levels.fyi, which crowdsources salary data for various tech companies, an entry-level Amazon software engineer can expect to earn an average of $128,304 in base salary, stock worth roughly $23,163, and a bonus of $19,096, for a total of $170,563. That climbs with tenure; an SDE III earns an average base salary of $161,703, in addition to stock worth $171,054 and a bonus of $8,730, totaling $341,487. (Product managers are similarly well-compensated.)
That's in addition to Amazon pledging to hire 55,000 new technologists and corporate employees. The company is particularly interested in technologists skilled in software development, Java, Amazon Web Services (AWS), C++ and Python. Presumably, its hiring managers are putting good deals on the table in order to attract technologists with that kind of specialized talent.
But when it comes to employee happiness, it's not all about money. Technologists are more interested than ever in work-life balance, new benefits, and flexible schedules—and given the tech sector's historically low unemployment rate (1.3 percent in March), there are lots of opportunities for them to get what they want from a new employer. A company like Amazon can tweak compensation in response to market demand and inflation, but actually keeping technologists onboard must sometimes come down to a manager offering other things, whether a hybrid schedule or a benefit such as child/elder care.