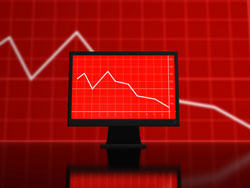 For years, news outlets and advocacy groups have tried examine the
work force diversity of top tech companies
with little success. The companies have successfully argued to the Labor Department and other agencies that releasing the numbers would infringe on their trade secrets. CNNMoney, the latest to try, also was stonewalled. In August, it filed a Freedom of Information Act request with the the Equal Employment Opportunity Commission , seeking information on 20 companies. It asked for data from the EEO-1 form, which is required from every U.S. company with more than 100 employees. The form categorizes U.S. workers by race and gender. The EEOC rejected the request outright, saying it was legally prohibited from releasing the information. CNNMoney also asked the companies to provide some of the information themselves. Only three did: Dell, Ingram Micro and Intel. The other 17 either refused or ignored the request: Microsoft, Apple, Amazon, Cisco, eBay, Facebook, Google, Groupon, Hewlett-Packard, Hulu, IBM, LinkedIn, LivingSocial, Netflix, Twitter, Yelp and Zynga. Funny thing: Companies like Microsoft and Google tout their diversity programs and transparency. The data from the first three companies revealed what we already knew: It's a white man's game. There are few blacks and Hispanics, though Asians -- a category that includes those of Indian decent -- have made some inroads. In 2008, Mike Swift, a reporter with the San Jose Mercury News, began asking for the information, which led to a two-year legal battle. From the information he finally wrestled out of 10 companies, he found troubling trends: a
decline in the number of blacks, Hispanics and women.
In 2009
a survey of unidentified Silicon Valley companies
by the Anita Borg Institute for Women and Technology found not only that minorities and women were underrepresented, but that 40 percent of minority employees planned to leave their companies within a year. That number rose to 51 percent for minority women. The companies contacted by CNNMoney point to a larger "pipeline" problem limiting the talent pool. It quotes Zynga's Colleen McCreary:
The workplace begins to look like the classrooms for those majors: filled with men and not as many women.