Our weekly snapshot of who's hiring and who's firing across the IT landscape.
HIRING
American Eagle
is
hiring 100 engineering and Dev Ops people
for its new San Francisco office. The clothing retailer is particularly interested in platform Java engineers with AGT experience. It's also looking for UI engineers skilled in HTML, CSS, custom Javascript and Ruby. [Dice News]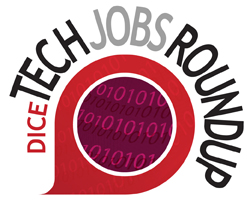 Yahoo Labs
will
hire 20 researchers by the end of December
, building on the 30 Ph.D.s it's already added this year. CEO Marissa Mayer wants to revitalize the company's research operations with specialists in mobile, personalization, pricing and marketplaces. [Dice News]
Ancestry.com
has
hired 50 IT professionals this year and will add at least 50 more
. [Dice News] Startup
Zadara Storage
is hiring software developers, support and IT sales people to join its staff in Irvine, Calif., Israel and other locations around the world. The expansion follows a $3 million strategic investment from Toshiba America Electronic Components. [Dice News] Managed services provider
Logicalis
is hiring 20 people for information, communications and technology (ICT) jobs in Wales. The company, which is expanding its UK operations, also plans to create an apprentice program to provide technical services to UK companies. [Dice News]
LAYOFFS
Alcatel-Lucent
eliminated 7,500 jobs
during the first half of the year, and more cuts are on the way. A number of positions tied to the telecom equipment maker's managed services contracts are among those on the chopping block. [Dice News]
IBM
will lay off 203 workers form its San Jose facilities on Aug. 12, according to a state filing.
IBM has issued pink slips
to over 3,300 workers as part of the $1 billion cost-cutting campaign it announced earlier this year. [Dice News] Security software giant
Symantec
will eliminate 180 positions between Aug. 16 and Sept. 4 at its Mountain View and Culver City, Calif., locations. Earlier reports noted the layoffs, in total,
could impact 8 percent of its workforce
. [Dice News]
Is there hiring or firing going on at your company? Email what you know — in confidence, of course —
to
tips @ dice.com
.
(And remember, you probably don't want to send from your company email address.)