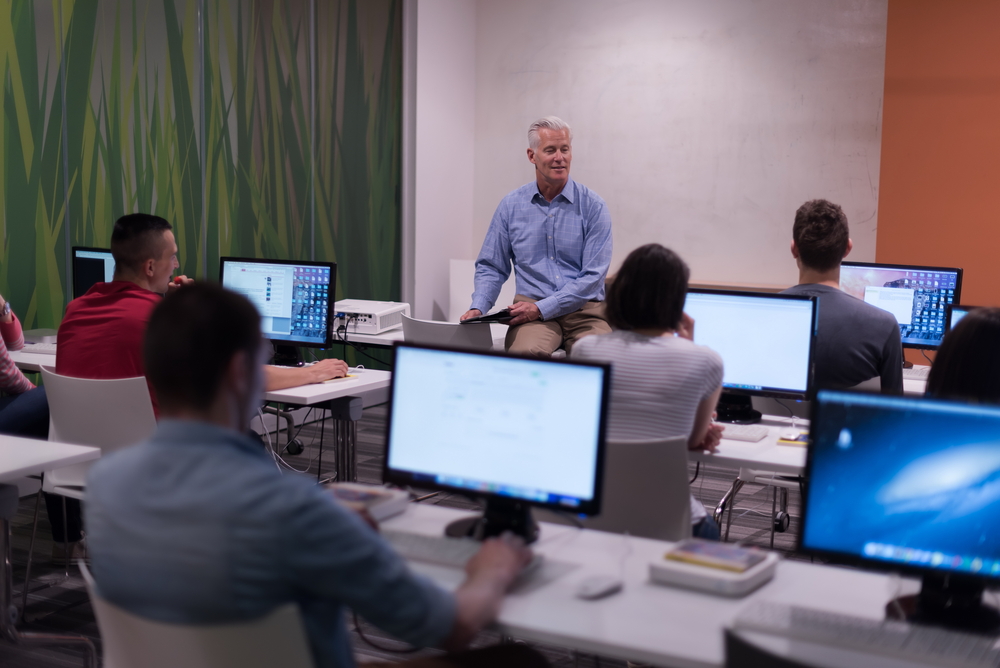 In addition to the opportunity to gain new skills and do some valuable networking, volunteering for a few hours (or a few days) gives developers the chance to give back to their community. Fortunately, there is an abundance of volunteer opportunities that will fit just about any schedule, even those of chronically overworked tech pros. If you're interested in donating your time, start by contacting non-profit organizations in your area to see if their needs match up with your skills and availability. Many of these organizations have volunteer coordinators who can walk you through the mission and daily routine; some have "Volunteer" sections on their websites that detail the time commitment expected (which can range from intensive weekend or week-long stints to shorter sessions).
Week-Long Sessions
When Carol Nichols quit her full-time job as a Ruby on Rails developer in order to start a
Rust-centric consulting company
, one of the first things she did was get on a plane and fly out to Denver to spend a week volunteering at the
Turing School of Software and Design
. Although Nichols received a traditional four-year computer science degree, she strongly believes in the "practical education" model offered by boot camps. The Turing School, which is a registered non-profit organization, offers that model. Nichols volunteered during the first week of a new 9-week session, which featured a mix of brand-new and repeat students. "They asked really great questions, questions about things that I forgot I had to learn at some point," she said. "Spending some time trying to explain those concepts to people who are new to them reminded me of all of the implicit knowledge that I've forgotten that I had to learn along the way." If you have a flexible schedule and are interested in spending a week volunteering, look for a non-profit that puts on one-week or several-week events. They're more likely to accept volunteers who can commit to that amount of time.
Weekend Events
If volunteering interests you, but you don't want to burn vacation days or try to convince your employer that volunteering is a worthwhile endeavor, you can donate your time over the course of a single weekend. With weekend volunteering, look for events sponsored by a local non-profit, or even a for-profit organization looking to give back to the community. (For example, the
Overnight Website Challenge
is a 24-hour event in which developers, designers, and copywriters help non-profit organizations rebuild their websites in an overnight marathon session; it is organized by the Nerdery, a for-profit digital strategy consultancy.) There are often local hackathons sponsored by or benefiting local non-profits. Some organizations specifically recruit volunteers to help at educational events or workshops. The best way to find them is to get in touch with local chapters of groups such as
Girls in Tech
or
RailsBridge
to see if they have availability. Galia Traub, a full-time software developer, organizes the
Boston chapter
of RailsBridge, a non-profit organization that offers free workshops to help people get started with Rails, Ruby, and other web technologies. It also focuses on increasing diversity in tech. Each workshop includes 13 hours of training over the course of a single weekend, with organizers such as Traub spending an additional 10 hours or so setting up the workshops. Traub previously volunteered as a TA before getting into an organizing role, and she's also volunteered at middle schools. She's seen students that she encouraged to work in tech become full-time software developers, get promoted, and catapult into successful careers, which she finds gratifying. But volunteering has another surprising benefit as well: building confidence. "People who come in to TA who feel like they don't know much realize that they know a lot more than they thought," Traub said. Helping beginners is gratifying, and boosting confidence is an added benefit. Traub also picks up new skills along the way. "As you're teaching people, you learn new ways to explain things. Sometimes you encounter problems that you haven't encountered before. I think it makes me better at my job," she said. People who volunteer solely as a springboard to a full-time paying position may find themselves disappointed—but every once in a while, the network you've built through volunteering can help land you a paying gig. Through her volunteer work, for example, Traub met a TA who worked at a company where she eventually applied for a job; having a friend who was able to advocate for her within the company may have made a difference.
Sporadic Volunteer Work
Many projects are glad to take volunteers who can put in a few hours here and there in their spare time, whether in-person or remotely from home.
CoderDojo
, a global network of free, community-based programming clubs for young people, needs youth mentors to volunteer at meetings (whether weekly, monthly, or somewhere in between); volunteers can also create educational materials and project ideas for other mentors to use. QA engineer Conrad Hollomon volunteers at
Operation Code
, a non-profit organization with an all-volunteer staff that works together to help veterans and military families learn software development, enter the tech industry, and contribute to big tech projects. "I served in Afghanistan in 2010 and 2011, and when I came back, it was a tough time," he said. However, he'd already worked in tech before joining the military, which he said was a huge advantage, because he already knew the lingo and understood what it was like to work in a corporate culture—something that not all veterans are ready or prepared for. In addition to helping teach technical skills, Operation Code also helps people transition from a military context to a civilian one. "A lot of the rules are different. The ways that you function in an organization are different. The hierarchy and interpersonal dynamics are different. A lot of what we do in terms of teaching tech and teaching software development is as much cultural as it is intellectual," Holloman said. Working with veterans in tech allows him to use his skills and experience to ease that transition. Volunteering with Operation Code can be as simple as helping answer questions on the non-profit's Slack channel. The organization also offers a software mentorship program, where volunteer mentors spend at least a half hour each month with their mentees. Those mentors are also available on Slack, and some help organize local events. Still others contribute to the
open-source website
. Whether you'd prefer to volunteer for a couple of hours or a couple of weeks, and whether you'd rather donate time from home or in-person, there are far more volunteer opportunities than there are volunteers.