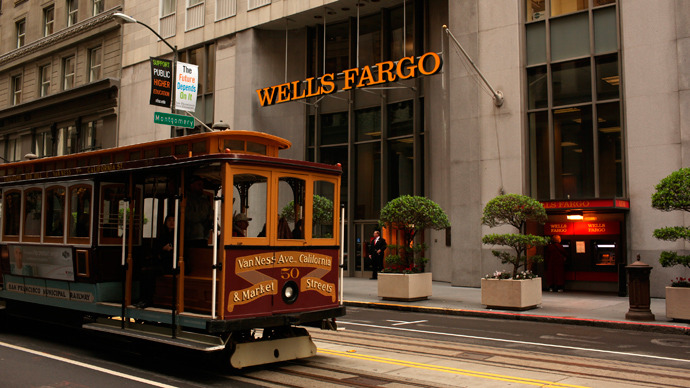 Wells Fargo
is a global financial services company that provides banking, insurance, investments, mortgage and other products through brick and mortar locations, ATMs, online and mobile devices. Headquartered in San Francisco, the company has 270,000 employees in 36 countries. More than 14,000 of them support technology, most of them as part of the Technology and Operations Group. Wendy McKoy, the group's senior vice president and recruiting manager, says the company is currently seeking to fill positions for
application developers
,
SOA enterprise architects
,
Web developers for mobile apps
,
information security engineers
,
cyber risk and threat identification analysts
,
network engineers
and
cloud
/
storage engineers
. Required skill sets and platform knowledge is very specific. For a breakdown, see the end of this post.
How to Navigate a Job Posting
Wells Fargo job postings are straightforward, and McKoy stresses that recruiters don't want candidates to apply for jobs they're not qualified for. "It's key to have your resume updated with most recent and relevant skills," she says. "You should ensure that you meet all minimum qualifications for the job, and that those are clearly stated on the resume and any preferred skills are highlighted as well." In addition to technical expertise, some of the strongest candidates come to the table offering business savvy and an understanding of the financial services industry.
The Hiring Process
All applications come through the company's online applicant tracking system, where recruiters determine which job seekers meet minimum and preferred qualifications. The recruiters determine which applicants are the most qualified, then begin the interview process with a
telephone screen
that's typically a half hour long. Based on the phone screen, they make recommendations to the hiring manager. Hiring managers conduct a combination of
technical
and
behavioral interviews
. Their questions focus on core competencies and specific technologies in an effort to assess an applicant's experience. Interviews may take place over the phone, through video or in-person, depending on the location of the hiring team and the applicant. McKoy says it's critical for candidates to prepare by researching Wells Fargo. She strongly suggests they read its
Vision and Values
statement.
What Makes a Good Fit?
"We have a very distinct enterprise-wide culture of listening, working together and doing what is right for the customer," says McKoy. Within the technology group, a good cultural fit would be "someone who focuses on flawlessly delivering on the key fundamentals of their job, building and maintaining strong relationships with partners, and understanding the value of their own development, engagement and ability to leverage their own strengths, as well as those of others."
See more Landing@ stories here.
Advice for Seasoned Professionals
Considering the large number of employees it has in the U.S., candidates likely already know someone working for the company. If they don't, they may well know someone who has some kind of connection. As a result, potential applicants can leverage their network as well as friends and families to work their way inside. Experienced applicants should understand the importance that teams place on the customer. When networking, be sure to share relevant experience and focus both on technology and industry knowledge.
Advice for New Graduates
Wells Fargo works directly with college and university career centers, so connecting when recruiters are on campus is an important first step. New grads must understand how technology enables banking and financial services. On your resume, list project and course work relevant to the positions you're applying for. McKoy's breakdown of roles and skills:
Application Systems Engineer: Java
Systems Quality Assurance Analyst: J2EE
Technical Project Manager: .NET
Web Developer: Oracle, PeopleSoft, ETL, Cobol
Network Engineer: Hosting
Operational System Engineer: WAN/LAN
PC/LAN Analyst: Network
System Support Analyst: Storage, Desktop
Technical Project Manager: Technology Delivery Services
Information Security Analyst: Cyber Threat Management
Information Security Engineer: Cryptographic Services, Continuous Monitoring Programs, Distributed Systems, Security Engineering and Operations, Identity, Authentication and Large Systems Engineering, Network Security
Business Systems Consultant: BSA/AML
Operational Risk Consultant: Information Security
Operational Risk Manager: Audit, BCP, Vendor Management, SOX
Analytics Consultant: ETL
Database Analyst Applications Systems Engineer: Oracle
Marketing Data Decision Strategy: Big Data
Marketing Database Analyst: Meta Data
Marketing Database Consultant: MicroStrategy, Business Objects, Statistics, Teradata
Related Articles
Image: Robert Galbraith/Reuters
Upload Your ResumeEmployers want candidates like you. Upload your resume. Show them you're awesome.