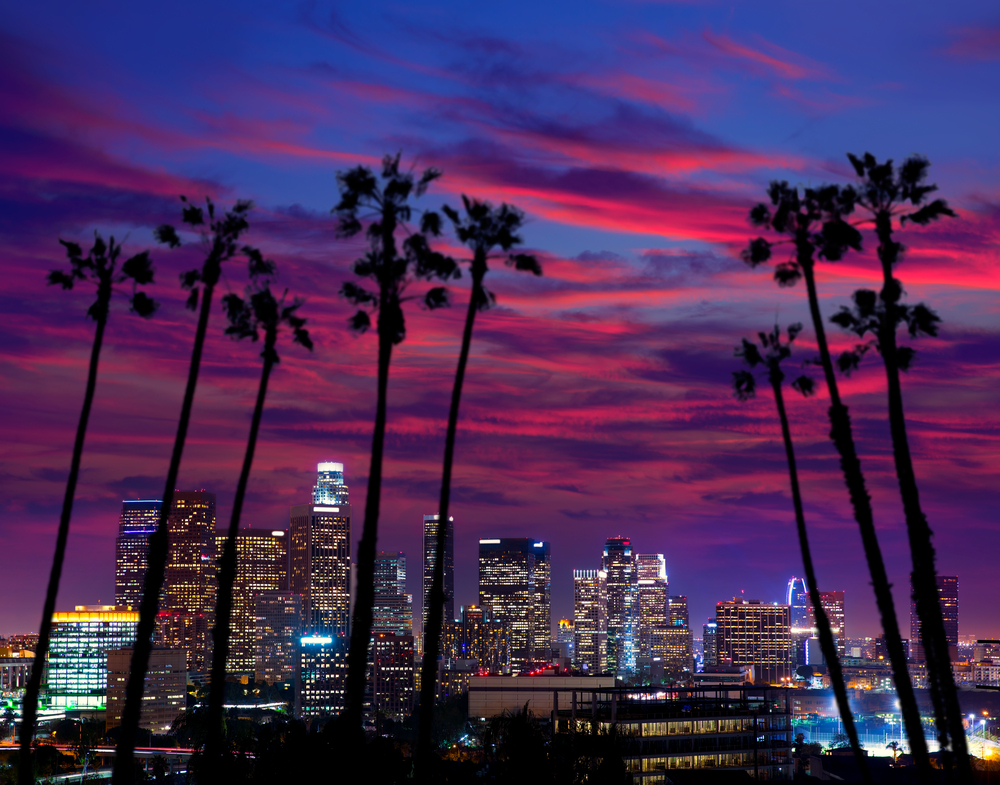 Thanks to any number of surveys over the past few years, it's clear that certain tech hubs boast a higher median salary for tech pros. Think Silicon Valley, for example, or the 'Silicon Alley' that's sprung up over the past few years in Manhattan and Brooklyn.
With all the focus on tech hubs as centers of innovation, it's sometimes easy to forget that states boast their own tech economies, over and above what individual hubs and cities are doing. And according to the most recent Dice Salary Survey, some states are paying quite a bit these days for tech talent, as an influx of startups and established firms makes the competition for specialized skill-sets increasingly fierce.
But which states pay their tech pros the most? Click below to find out.
First Up: California (click here or below)

California
2015 salary: $109,488
Year-over-year change: 6.4 percent
Mention the words 'California' and 'tech' in the same sentence, and most folks' first thought is Silicon Valley, that decades-old tech hub outside of San Francisco.
Fortunately, California's tech community isn't restricted to that one area. Despite Silicon Valley's dominance of the national tech scene, Southern California also boasts a rising number of startups, established companies, and venture funding. Over the past few years, well-funded companies such as Snapchat have helped transform Los Angeles into 'Silicon Beach.'
"The high-tech sector is growing in counties across the U.S., though Los Angeles is not among the top leaders in terms of patents, capital or salary," economist William Yu wrote in a UCLA Anderson Forecast in mid-2015. "However, there is a large information sector in Los Angeles, currently concentrated in vibrant small-sized firms. Silicon Beach is on the rise."
Thanks to large clusters of tech firms—and the corresponding need for tech talent—salaries in California were the highest in the nation last year, averaging $109,488. And that's to say nothing of the perks that many tech companies are offering in order to pull in the best talent.
Next: New York (click here or below)

New York
2015 salary: $105,927
Year-over-year change: 15.5 percent
In a bid to diversify its local economy, New York City spent years (not to mention quite a lot of money) branding itself as 'Silicon Alley,' equally hospitable to startups as well as big tech companies looking for a headquarters.
The city's tech advocates have argued hard that New York City's density and culture make it a preferable alternative to Silicon Valley and other tech hubs. "I believe that more and more Stanford graduates will find themselves moving to Silicon Alley," then-mayor Michael Bloomberg told Stanford's graduating class in 2013, "not only because we're the hottest new tech scene in the country, but also because there's more to do on a Friday night than go to the Pizza Hut in Sunnyvale… and you may even be able to find a date with a girl whose name is not Siri."
Outside of New York City, the state government is working hard to make areas such as Long Island and Central New York more hospitable to tech firms. The Start-Up NY program aims to place businesses close local university or college hubs (and hordes of new STEM graduates), although it's had mixed results.
Next: Maryland (click here or below)

Maryland
2015 salary: $104,570
Year-over-year change: 11.5 percent
There's a lot going for Maryland's technology scene. The state is close to Washington, D.C.; many firms that service the federal government's infrastructure and analytics needs are based here.
In addition, Baltimore has dedicated itself to creating a robust tech-startup scene: the city's tech advocates point out its advantageous geographical location (close to D.C., and easily reachable from Boston and New York), strong talent pool (thanks to Johns Hopkins and other local universities), and access to venture capital.
Next: Washington (click here or below)

Washington
2015 salary: $103,750
Year-over-year change: 7.8 percent
The Seattle area is the heart of Washington's tech scene, headquartering Amazon and Microsoft. It's also home to newer firms such as Oculus (the Facebook subsidiary devoted to VR). Washington is rich in venture capital and tech pros skilled in a variety of disciplines, making it attractive to new firms that want top talent—so long as they're willing to pay for it.
Next: Massachusetts (click here or below)

Massachusetts
2015 salary: $103,373
Year-over-year change: 6.8 percent
For any firm seeking to make its home in a state with easy access to highly specialized skillsets, Massachusetts is a prime destination, thanks to the presence of major universities such as MIT and Harvard.
In addition to its homegrown tech industry, Massachusetts offers easy access to the tech hubs (and deep talent pools) of New York City and Washington D.C. Big tech firms headquartered around Boston include Akamai Technologies and Boston Dynamics; in addition, prominent companies such as Amazon also have outposts in the area.
Next: New Jersey (click here or below)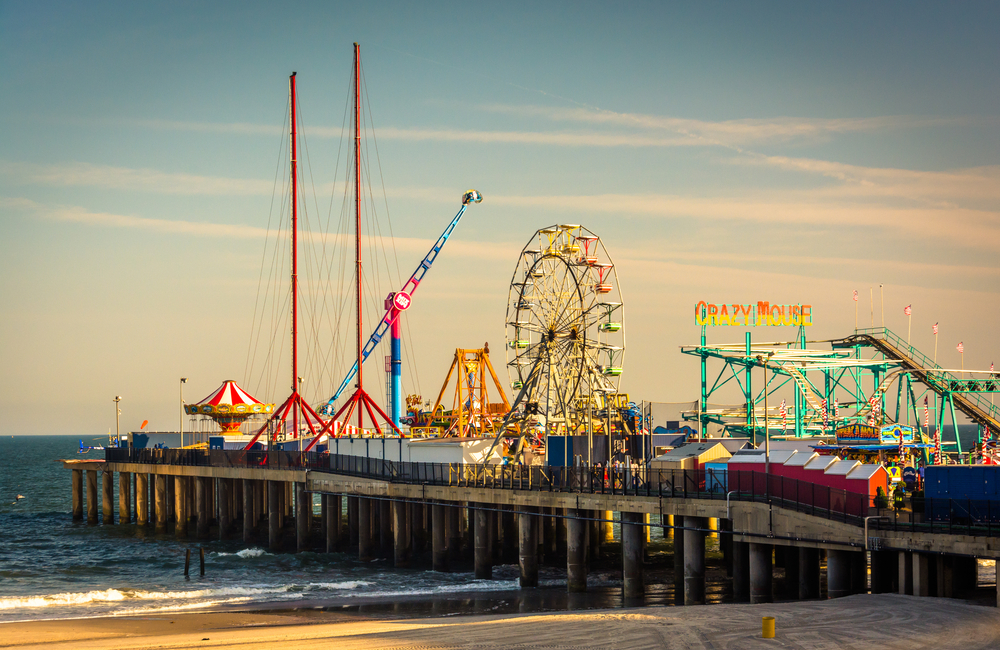 New Jersey
2015 salary: $102,980
Year-over-year change: 8.3 percent
New Jersey's close proximity to New York City gives it easy access to the latter's venture capital and deep pool of tech talent, which its cheaper cost of living (at least in most areas) could prove attractive to tech pros.
Next: District of Columbia (click here or below)

District of Columbia
2015 salary: $101,649
Year-over-year change: 3.4 percent
The federal government has a constant need for tech pros of pretty much every stripe, from network engineers and Web developers to IT security and help-desk support. Government services and defense contracting are the top technology segments here, followed (to a smaller degree) by banking and healthcare. There's also been some movement to give the city more of a startup scene.
Next: Virginia (click here or below)

Virginia
2015 salary: $100,550
Year-over-year change: 4.0 percent
Virginia has enjoyed years' worth of tech investment, whether Microsoft and Amazon deciding to build datacenters in the state, or the state government opening up stretches of highway to test self-driving cars. As with Maryland, the state's proximity to Washington, D.C. places it within the federal IT ecosystem and its continual hunger for talent.
Next: Colorado (click here or below)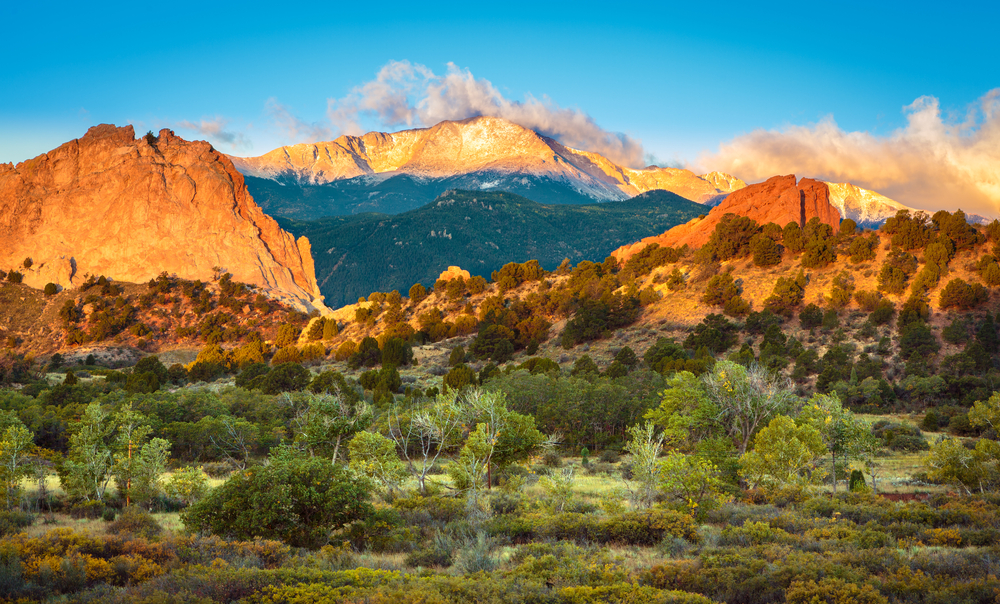 Colorado
2015 salary: $98,890
Year-over-year change: 6.4 percent
With hundreds of billions in venture funding, Denver is attracting its share of startups—and it's not the only Colorado city with tech-hub aspirations. Boulder, Fort Collins and Colorado Springs all boasted a high rate of tech startups per capita, according to a 2013 study by The Wall Street Journal.
Colorado's highly educated workforce—powered in part by its university system—is partly what makes the state so attractive to tech firms. There's also the presence of the aerospace and defense industries, which have a continual demand for tech talent.
Next: Minnesota (click here or below)

Minnesota
2015 salary: $98,559
Year-over-year change: 9.2 percent
In mid-2015, Minnesota topped Dice's list of the fastest-growing states for tech jobs, with year-over-year workforce growth of 8.36 percent. Minnesota cities such as Minneapolis-Saint Paul have drawn in a combination of startups and major corporations, all of which are hungry for talent.
That job growth has sustained over the past several quarters, according to data from the U.S. Bureau of Labor Statistics, which bodes well for Minnesota's long-term prospects as a technology destination. As with other Midwestern and Southern states, Minnesota seeks to attract tech professionals with a low cost of living, combined with a burgeoning tech scene. Venture capitalists have invested hundreds of millions of dollars in startup firms here over the past few years, and big firms such as Optum and 3M have settled into the community.