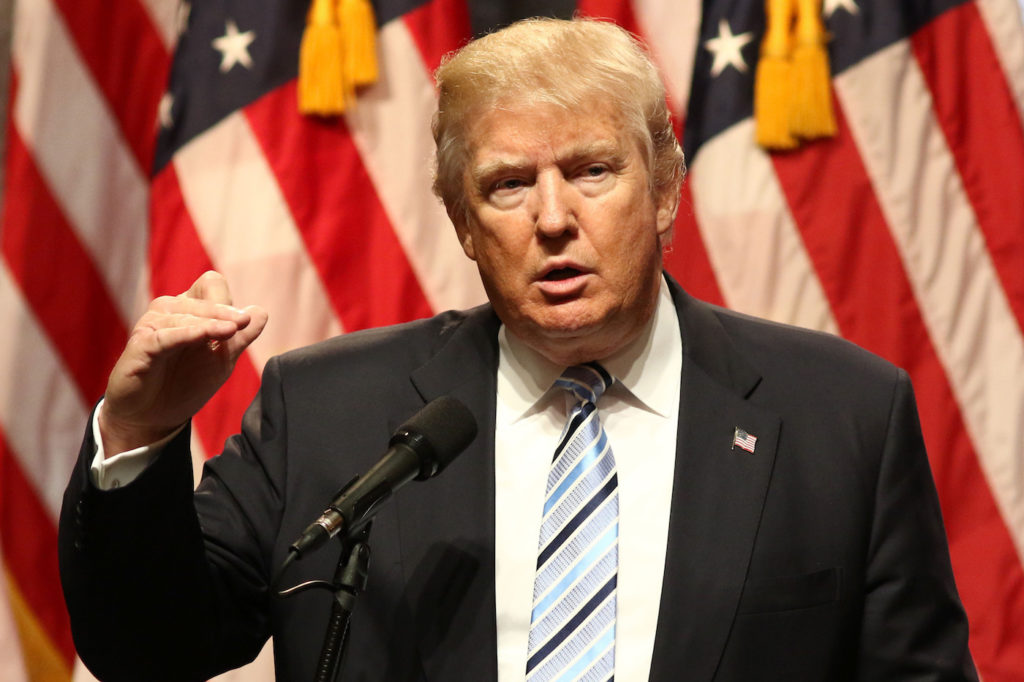 President Donald Trump is beginning his long-anticipated push to reform the H-1B visa system, which is heavily leveraged by the tech industry to bring in professionals from other countries.
Trump has ordered
the departments of Homeland Security, Justice, Labor, and State to review current H-1B policy with an eye toward eliminating fraud and abuse. Those departments will submit recommendations for reform. "This is the policy that ensures no one gets left behind in America anymore — that we protect our industry from unfair competition, favor the products produced by our fellow citizens and make certain that when jobs open those jobs are given to American workers first," the White House said in a statement to
The Washington Post
ahead of Trump's formal April 18 announcement. "They should be given to the most skilled and highest paid applicants, and they should never be used to replace Americans," Trump told an audience in Kenosha, Wisconsin right before he signed the executive order, referring to H-1B visas. In addition to an H-1B review, the executive order asks the Department of Commerce to emphasize the use of U.S. firms in government contracting.
According to Recode
, Jared Kushner, Trump's son-in-law and influential advisor, called tech executives such as Apple CEO Tim Cook and Amazon CEO Jeff Bezos to warn them of the impending order before it became public. The big question is whether, at the conclusion of that departmental review, Trump will actually push for changes—and whether Congress will go along with him. Although Trump suggested during his Presidential campaign that the H-1B visa program deserved elimination ("We shouldn't have it, it's very, very bad for workers," he famously said at one point), a number of companies claim they need it in order to source professionals with highly specialized skills. Severe curtailing of the program could radically affect how many tech firms do business.
Ramping Up
Earlier this year, various federal agencies began making incremental changes to the H-1B program. On March 31, a policy memo asked U.S. Citizenship and Immigration Services (USCIS) employees to determine whether H-1B applicants are actually doing jobs that require specialized knowledge. Although that memo was ostensibly intended only as an update to a directive in a seventeen-year-old handbook used by the Nebraska Service Center (NSC), one of the facilities processing H-1Bs, some outside observers thought it portended bigger shifts in the visa program. "This is a step in the right direction in terms of tightening up the eligibility," Ron Hira, an associate professor at Howard University and expert in H-1Bs,
told Bloomberg after the memo's release
. "You're going to have to beef up your argument for why you need this person." A few days later, on April 3, USCIS suspended premium processing for all H-1B petitions. "This temporary suspension will help us to reduce overall H-1B processing times," USCIS
claimed in a note
, while suggesting that the time savings would allow it to catch up on processing the "high volume of incoming petitions." Neither of those moves, however, constituted sweeping reform. And although some lawmakers pushed bills to the floor of the U.S. House of Representatives designed to
alter the H-1B program in significant ways
, Trump himself stayed silent. Now that could change, pending the outcome of this new review.