Among the tidbits found in Twitter's IPO filing:
A noticeable lack of women
among the company's top officers. The only woman is General Counsel Vijaya Gadde, who has had the job for five weeks – and yes, her predecessor was male.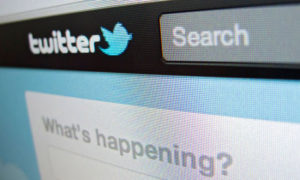 Though the company declined to comment to the New York Times, CEO
Dick Costolo took to Twitter
to comment on the newspaper's choice of sources -- Vivek Wadhwa, a scholar/entrepreneur who is working on a book about tech. Wadhwa called the situation "elite arrogance" and "male chauvinistic thinking." Senior executives and board members at Twitter have said that hiring women is important for the company. And it does have several women vice presidents in business roles, though not technical roles. Twitter CTO Adam Messinger sits on the board of Girls Who Code, an
initiative to attract girls to tech careers
, which the company supports. Still, less than half its engineers are female. In a March interview, Messinger said hiring more women engineers is a priority. But he said the challenge the company confronts in hiring women is "a supply-side problem," according to the Times. That could be true. Beyond being in the minority in computer-related college programs, women technologists at a mid-level point of their career have a cumulative
quit rate more than double
that of men, according to the Anita Borg Institute. The most commonly cited reason: poor working conditions – too many hours, no advancement and low salary. Even in the C-suite,
women make about 18 percent less than men
, says a recent Bloomberg study. It also found that women start at lower salaries and don't make up the difference later. Can this kind of situation change? Facebook COO Sheryl Sandberg, who has been urging women to "lean in" to their careers, recently said that
more frank conversations are needed
to make that happen. If we don't talk about gender issues, she says, how can we change things?