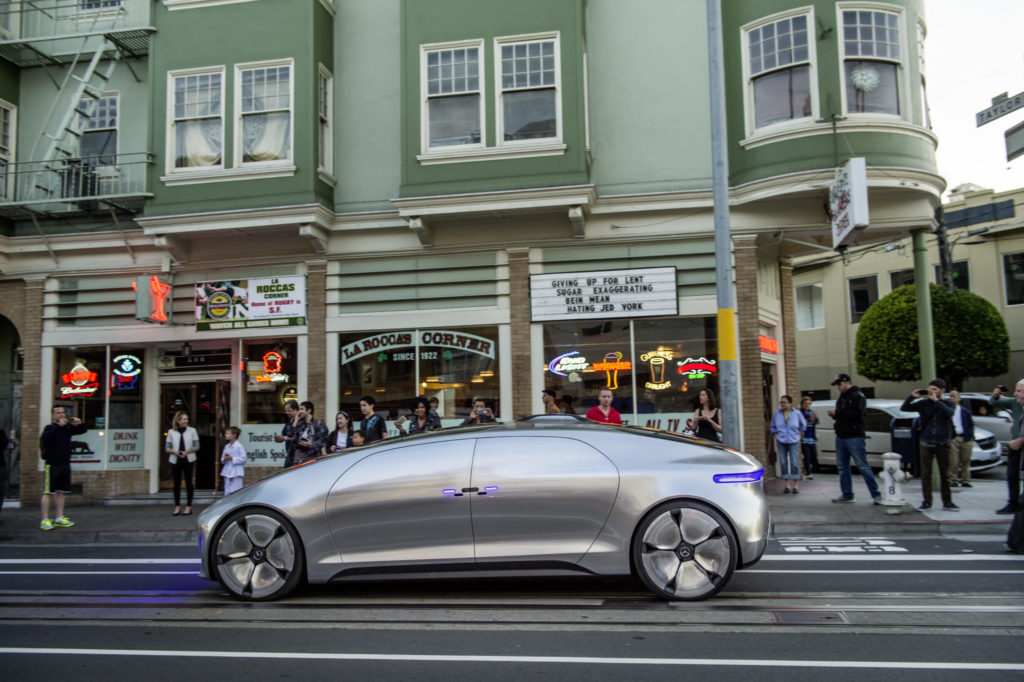 The hype over self-driving cars is real, with companies such as
Google
and Uber underscoring how important the technology may be to our future. Now Udacity, which offers online classes, is getting into the mix with a Nanodegree program specifically meant for those who want to make autonomous cars their life's work.
Applications for the 'Self-Driving Car Engineer' Nanodegree program begin September 13 and close on the 27th. Students will be notified on October 3 if they've been invited to take the program, which is comprised of three 12-week terms at a cost of $800 each ($2,400 total).
Udacity told Dice that applicants should have completed previous coursework in probability, statistics, machine learning and Python programming, and will be chosen based on their knowledge in various disciplines such as robotics, artificial intelligence and deep learning.
Udacity isn't flying solo, either. Mercedes Benz, Nvidia, Otto and Didi Chuxing are all partnering with Udacity on the program. All will offer guidance on both curriculum and hiring, save for Didi Chuxing, which will focus its efforts on finding graduates jobs.
The most exciting part of the program may be the final term, when students will work together to build and run code on a real autonomous car.
According to Udacity, over 30,000 students have expressed interest in the program. CEO and Founder Sebastian Thrun, also an alumnus of Google X (where arguably the most recognizable self-driving car originated), said that "building self driving cars has been the dream of my life, and I've dedicated more than 10 years to it."
Autonomous cars are definitely cool, but the industry is nascent. While Google is hard at work on developing machine learning for its own vehicle, Uber has begun rolling out its own driverless fleet in Pittsburgh.
Several other car manufacturers, from Volvo to Chrysler, are also taking a hard look at producing autonomous vehicles. Tesla is at the forefront of self-driving cars, too; though its own 'autopilot' mode has come under fire of late, it still has a lot of upside and a good head start on the competition.
Despite early success, there are signs that self-driving cars are still finding their way. Apple has reportedly made several changes to its own 'Project Titan' autonomous car initiative, which is still under wraps. Most recently, it's said to have laid off dozens of employees working on the car.
That's alarming, but some believe Apple is now focusing on software for autonomous cars. If true, the future of self-driving cars seems much brighter, and Udacity is now leading the charge for educating the next wave of Sebastian Thruns willing to dedicate their lives to cars without drivers.