When developing a brand or product, the most effective organizations invest a lot of time and effort into researching their target audiences so they can craft the messages that will resonate and inspire action. As a recruiter or an employer, you can emulate this same approach and develop frameworks for understanding the types of technologists you want to reach.  
---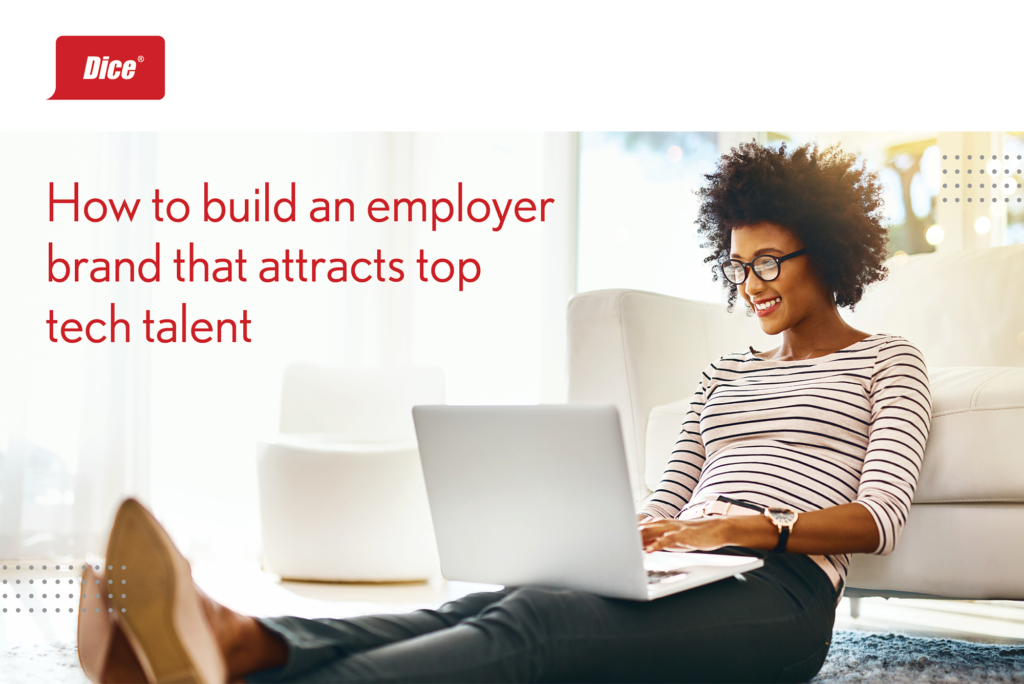 ---
Dice's How to Build an Employer Brand That Attracts Top Tech Talent eBook is now available. Download the guide today to access, data, insights and valuable tips on how to enhance your employer brand, identify key audiences and create content to help more efficiently land top tech talent.
The elements that make up a useful candidate persona include demographic data, pain points, values and key decision-making considerations. Beyond prioritizing important data points, there are many more ways to narrow your personas even further, such as psychographic, behavioral and geographic data.
The more information you have to work with, the more detailed you can make your personas. To ensure their relevance, candidate personas should be continually updated. For example, if you notice that entry-level technologists are often asking about ongoing training and skills development, you could add that as a key consideration for their job candidate persona.  
Personas are a valuable tool that can help tech recruiters target the technologists your organization is trying to hire. They keep your outreach efforts as personalized and targeted as possible – and help increase the impact of every touchpoint. 
What Makes a Technologist a Technologist?
Before creating personas, it's important to understand a few high-level characteristics. While every individual is unique, there are a few attributes that the most in-demand tech professionals have in common. 
As the leading technology career marketplace, Dice has access to millions of technologist profiles, which has enabled us to identify common technologist characteristics. Use this foundational data to build out technology personas for your organization. 
They know their worth 
Technologists today know their worth and they're not afraid to move jobs to reach their goals – especially when they work in a highly sought-after occupation. In fact, in the Dice 2020 Tech Salary Report, 73% of technologists said that increased compensation or promotion could lead to increased happiness at work. 
They value creativity  
Technologists want the opportunity to be more creative in their jobs; boosted creativity, in turn, leads to a more satisfying job experience. Specifically, 26% of technologists want the opportunity to be more creative in their jobs. At the same time, those less satisfied with their career and/or job tend to desire more creative opportunities.  
They need work/life balance 
 The tech industry has been known to have the occasional 12-hour workday, and this takes its toll on professionals. In fact, 20% of technologists say that better work/life balance would improve their happiness at work. 
They want meaningful work  
Technologists want to know that their work is both cutting edge, and that it makes a difference for the business. In fact, 14% of tech professionals highlight more meaningful work and 12% say more interesting problems to solve were ways their company could increase their happiness at work.  
They want to be known and valued  
17% of technologists note recognition and 13% note knowing their opinion matters as ways that their company can increase their happiness at work. Technologists don't want to be treated as a "brain in a jar." Rather, they want to be understood and valued by an employer.  
They expect flexibility 
While the majority of businesses (pre-COVID-19) still operated in the typical in-office from 9-to-5 model, tech professionals have come to expect more flexibility from their employer over the years and will be closely watching how this plays out post-pandemic. No other benefit has embodied this aspect more in the past few years than remote work options. In our study, 25% of tech professionals said that this could increase their engagement/happiness at work. 
Now that you have a broad overview of what makes technologists unique, the next step is to dig more deeply, and start identifying segments. This can help you understand their unique characteristics and set you up to address their goals and pain points in your initial communications, throughout the interview process and when an offer is made.  
Want to learn more about creating personas that will attract the right talent to your organization? Download the How to Build an Employer Brand That Attracts Top Tech Talent eBook now.